Tickets Go on Sale for Tokyo Godfathers 20th Anniversary Screenings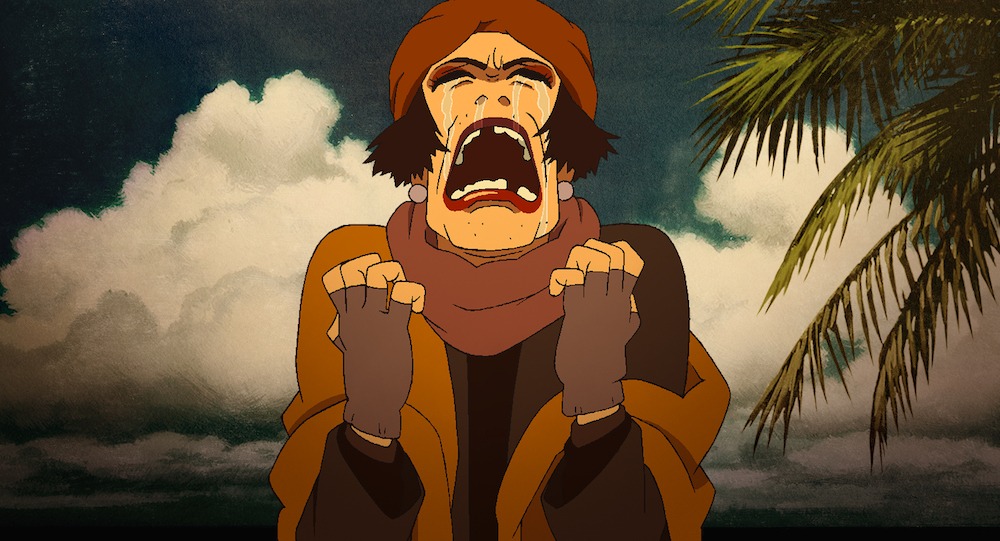 Tokyo Godfathers, one of late director Satoshi Kon's celebrated works, is getting ready to return to cinemas. Appropriately enough, this will be just in time for the holidays, as Anime Expo Cinema Nights and Iconic Events have the showings lined up for December 11-13, 2023. These dates were first announced back in August, and now tickets are live. 
The screenings will celebrate the film's 20th anniversary, and will feature a new 4K restoration supervised by the original art director and producers.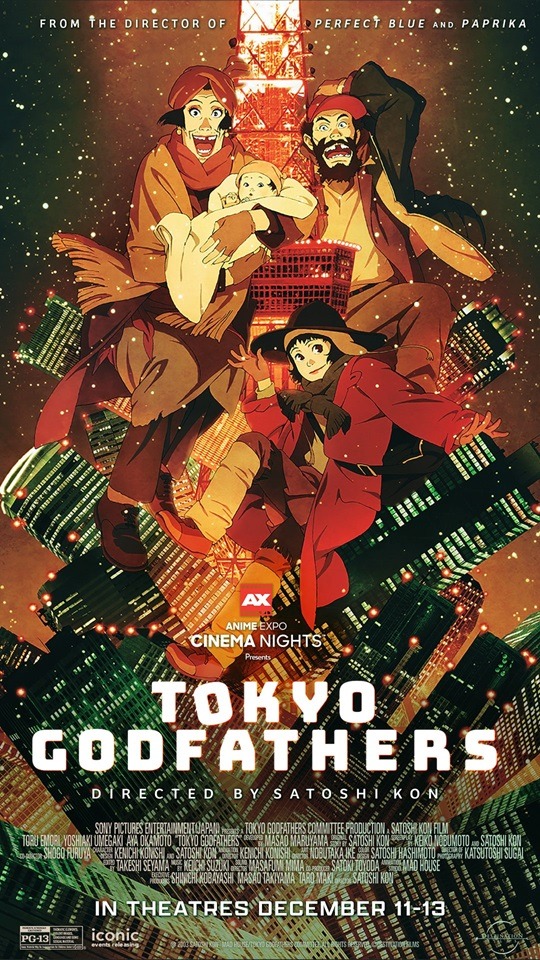 More details:
Tokyo Godfathers 20th Anniversary – AX Cinema Nights Satoshi Kon Fest
Release Dates: Dec. 11th (sub), Dec. 12th (sub), Dec. 13th (encore screening)
On Christmas Eve, three homeless companions stumble upon a baby girl in a garbage heap. They name her Kiyoko, and vow to care for her as they track down her family. Haunted by memories of their own broken pasts and pursued by a cast of shadowy characters from Tokyo's nightlife, Hana, Gin and Miyuki overcome their differences and learn to trust one another as a new, makeshift family. With the New Year fast approaching, the mystery behind baby Kiyoko deepens, and these unlikely heroes discover the surprising — and sometimes miraculous — connections that have brought them all together. Co-written by Keiko Nobumoto (Cowboy Bebop) and featuring a whimsical score by Keiichi Suzuki, TOKYO GODFATHERS is a masterpiece by turns heartfelt, hilarious, and highly original, a tale of hope and redemption in the face of seemingly insurmountable odds.
You can grab tickets and check participating theaters right here.
Source: Press Release