Third My Hero Academia Movie Gathers Main Heroes in New Key Visual
A new visual is here for the third My Hero Academia movie, which hits theaters in Japan on August 6. The latest preview for My Hero Academia THE MOVIE: World Heroes Mission brings Deku together with Katsuki Bakugou, Shoto Todoroki, film-original character Rody Soul, and a bunch of Pro Heroes ranging from All Might to Fat Gum.
As for the villain creeping at the bottom of the visual, that appears to be the mysterious Flect Turn, who we should learn more about soon. The tagline is "Save the world. Go beyond the impossible."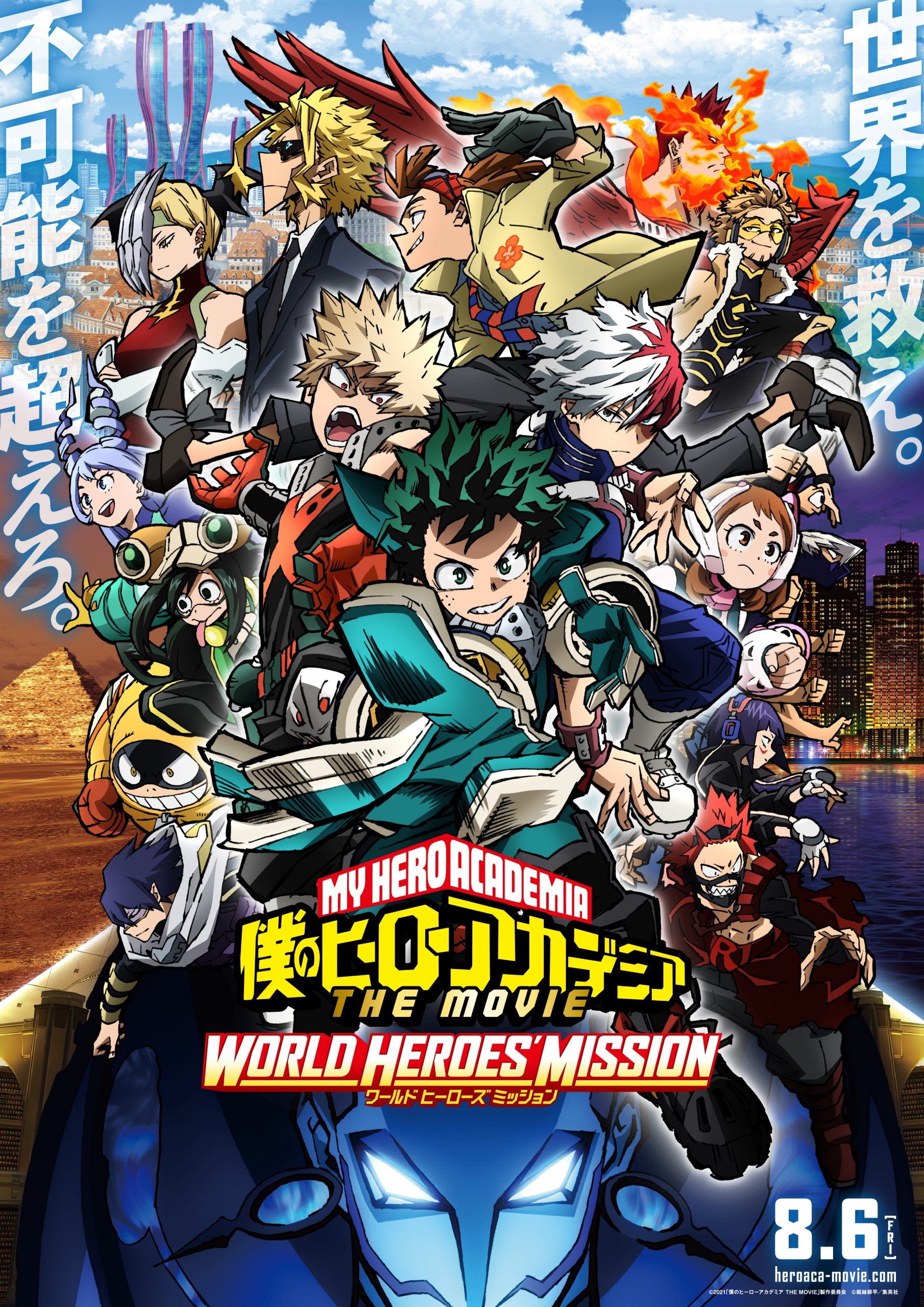 While we wait for the movie to debut, the fifth season of the TV anime is still ongoing and we're just a week away from the series' landmark 100th episode. If you've somehow managed to avoid checking it out until now, here's the official synopsis:
Izuku has dreamt of being a hero all his life—a lofty goal for anyone, but especially challenging for a kid with no superpowers. That's right, in a world where eighty percent of the population has some kind of super-powered "quirk," Izuku was unlucky enough to be born completely normal. But that's not enough to stop him from enrolling in one of the world's most prestigious hero academies.
Via Crunchyroll