The Vampire Dies in No Time Lines Up English Dub Cast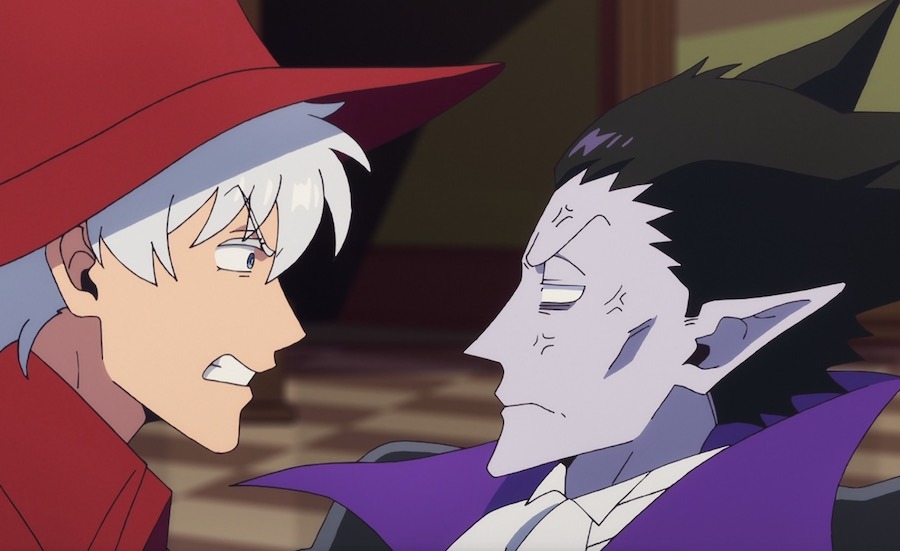 The English dub of The Vampire Dies in No Time is officially live on Funimation, which means we now have a list of English VAs to pore over for the comedy anime. Based on the manga by Itaru Bonnoki—known as Kyuketsuki Sugu Shinu in Japan—the anime has Jād Saxton as ADR director, Rickey Watkins as lead ADR engineer, Emily Neves as ADR script writer and supervisor, Jennifer Alyx on ADR prep, and William Dewell as ADR mix engineer.
Here's who you'll be hearing in the English version:
| | |
| --- | --- |
| Ronaldo | Ian Sinclair |
| Draluc | Frank Todaro |
| John | Ellie Dritch |
| Kameya | Austin Sisk |
| Rokuon | Kyle Igneczi |
| Bubuo | Justin Duncan |
| Eri | Hope Endrenyi |
| Gamer Boy | Bryce Papenbrook |
| Manager | Jack Reeder |
Funimation describes the series like so:
Legendary vampire hunter Ronaldo finds an unlikely (and unwilling) ally in Draluc, the world's weakest vampire who turns to dust at the slightest attack. Together they're in for more hilarious misadventures than you can shake a stake at, including enemy vampires, axe-wielding editors, and other pains in the neck.
Source: Funimation