See How The Vampire Dies in No Time Stage Play Looks in Action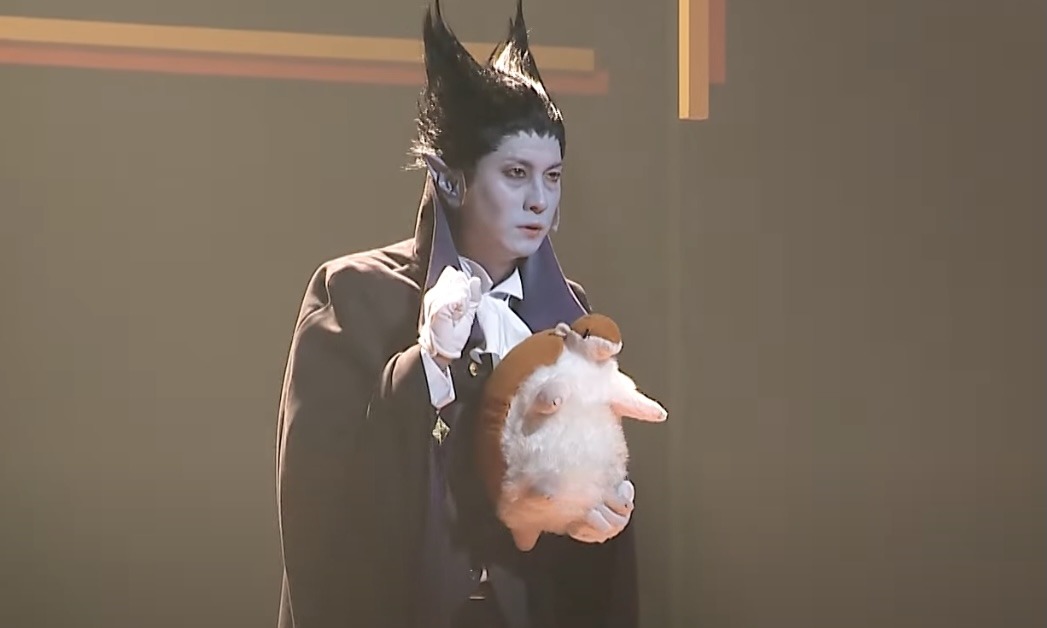 From Draluc to Ronaldo and, of course, a little puppet representing the lovable armadillo John, everyone is present and dying to please the audience in The Vampire Dies in No Time stage play adaptation. Itaru Bonnoki's manga may be on indefinite hiatus, but at least we can fill the time by seeing how the stage play looks in action in a new digest video. 
Visual:
The main cast for the stage play includes Ikkei Yamamoto as Draluc, Hiroki Suzuki as Ronaldo, Arisa Sonohara as Hinaichi and Sion Yoshitaka as Handa, among others. 
The Vampire Dies in No Time first launched in Weekly Shonen Champion back in June 2015, and has been collected in 24 volumes so far. Crunchyroll streams the TV anime adaptation of The Vampire Dies in No Time and describes it like so:
Legendary vampire hunter Ronaldo finds an unlikely (and unwilling) ally in Draluc, the world's weakest vampire who turns to dust at the slightest attack. Together they're in for more hilarious misadventures than you can shake a stake at, including enemy vampires, axe-wielding editors, and other pains in the neck.
Via Crunchyroll News