The Vampire Dies in No Time Season 2 Adds Kenichi Ogata to Cast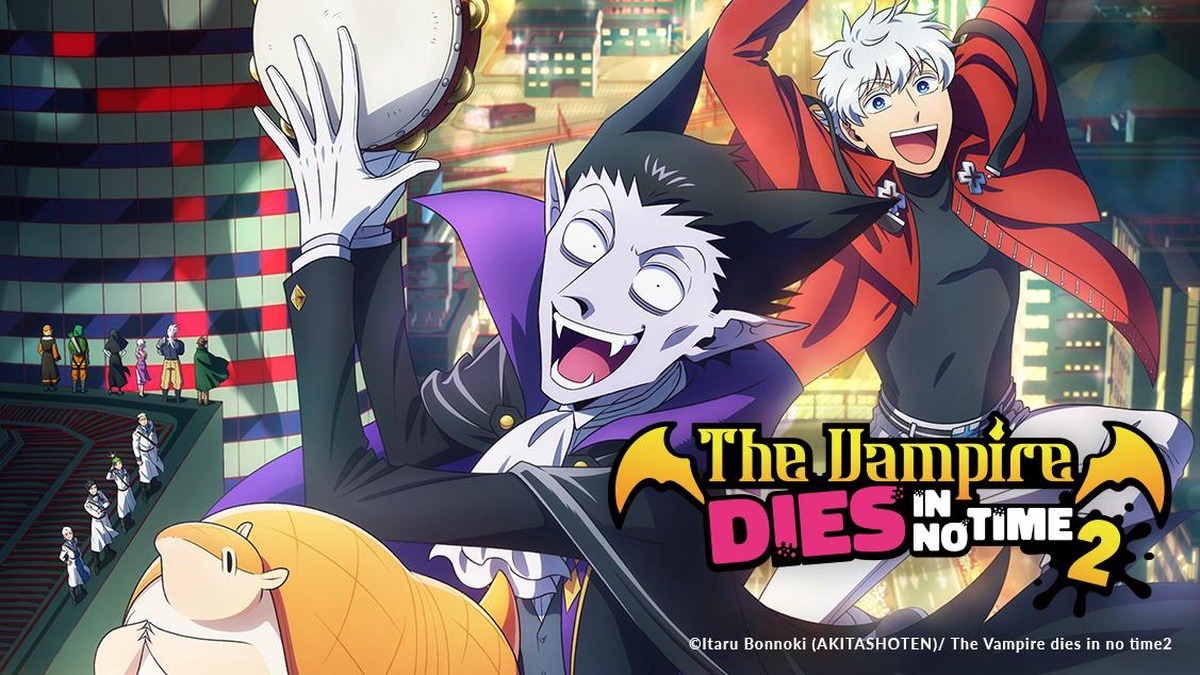 Itaru Bonnoki's The Vampire Dies in No Time manga may be on hiatus at the moment, but The Vampire Dies in No Time season 2 anime is going strong. A new cast member has been revealed for the adaptation, this time with Kenichi Ogata (Gran Torino in My Hero Academia) stepping in to voice the fog-manipulating, youth-clinging vampire known as Anti-Aging. 
Check out the character's design from the official website:
The manga first launched in Weekly Shonen Champion back in June 2015, and has been collected in 24 volumes so far. Crunchyroll streams the TV anime adaptation of The Vampire Dies in No Time and describes it like so:
Legendary vampire hunter Ronaldo finds an unlikely (and unwilling) ally in Draluc, the world's weakest vampire who turns to dust at the slightest attack. Together they're in for more hilarious misadventures than you can shake a stake at, including enemy vampires, axe-wielding editors, and other pains in the neck.
Source: Official Twitter