The Spirit of Ushio & Tora Comes Alive in a Premium Box Set!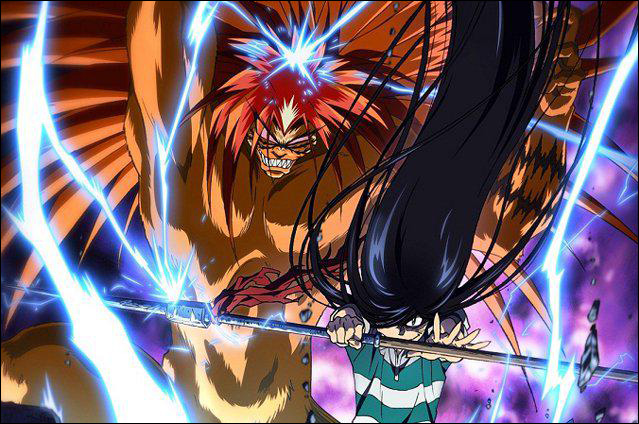 Featured Spotlight: 

One of the highlights of the past few years of anime is officially coming home with the arrival of Sentai Filmworks'

The complete collection includes the full 39-episode series on Blu-ray and DVD along with a ton of extras, and it's up for pre-order now ahead of an August 29 release. 
Ushio & Tora kicks off when Ushio Aotsuki opens a sealed cave by his family's temple and discovers a cursed spear known as the Beast Spear. The spear promises immense power to its wielder, but it also happens to be the only thing keeping a monster named Tora in place. While Ushio refuses to remove the spear at first, he's forced to do so when other monsters begin to descend upon the temple, and an unlikely and contentious partnership between the Ushio and Tora is suddenly forged. 
Now that Ushio is bonded to the cursed spear and stuck with Tora—who only wants to get through all of this so he can eventually devour Ushio—unspeakable dangers begin to make their presence known. An even bigger battle is brewing on the distant horizon, too, but if these two can somehow figure out a way to work together, they might just become an unstoppable force. 
In addition to the full series, the limited Premium Box Set includes a booklet, spear, poster, keychain, art cards, and a box full of extras. It's the ultimate collection for anyone who wants to own this epic spirit and demon-filled anime adventure, so

to secure your copy today!
** This article was sponsored by

**