The Quintessential Quintuplets Shine in Amusement Park Collab Visual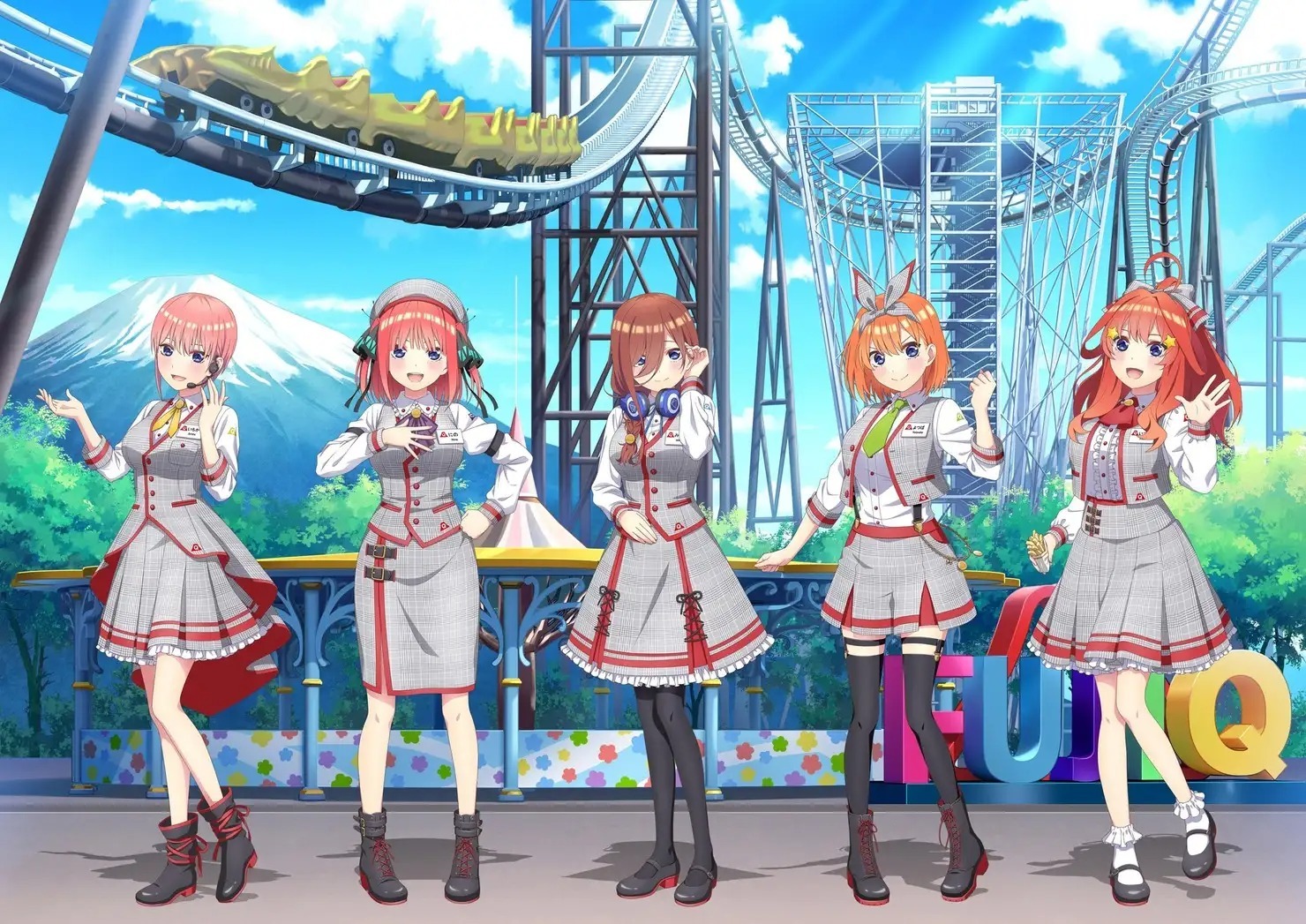 Next up for Negi Haruba's The Quintessential Quintuplets manga is a big screen anime film outing, but before that, the girls are collaborating with Fuji-Q Highland amusement park. From February 26 to April 22, the girls will be on hand to guide visitors through the park and make announcements via the loudspeaker system, and there will also be a stamp rally, themed food, and special goods for sale based on the above visual.
The Quintessential Quintuplets The Movie is currently set for a May 20 premiere in Japanese theaters. Crunchyroll streams the first two seasons of the TV anime and describes it below:
Uesugi Fuutarou, a high school second-year from a poor family, receives a highly appealing offer to work part-time as a tutor… but his students turn out to be girls from his own class! What's more, they're quintuplets… and all five are beautiful, but happen to be problem students who have borderline grades and hate studying! Looks like his first assignment will be to win all the sisters' trust?! Every day is a wild party in this rom-com centering around the quintuplet sisters of the Nakano household!
Via Crunchyroll