The Quintessential Quintuplets Anime Film Sells One Million Tickets in Japan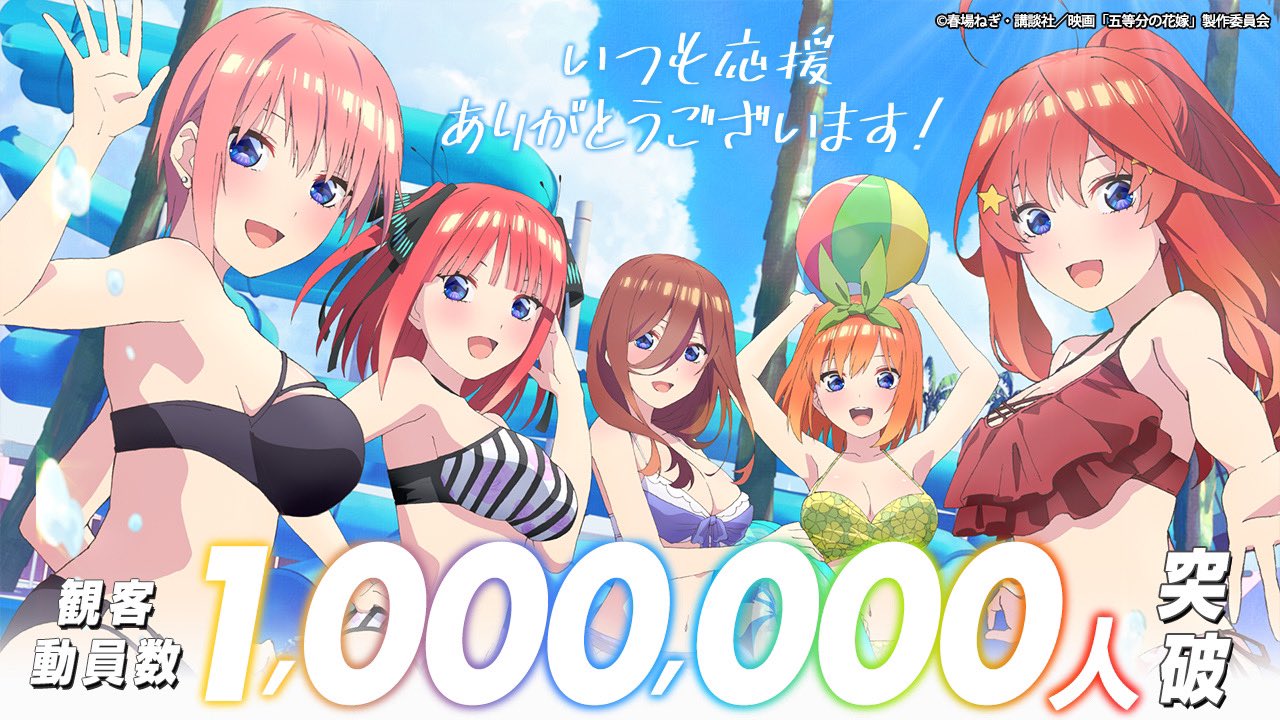 Shortly after The Quintessential Quintuplets anime film announced that it had crossed the milestone of one billion yen in domestic box office gross in Japan, it just scored another achievement. The feature film has officially sold one million tickets in its homeland since it opened in 108 theaters back on May 20. 
This brings its current total to 1.39 billion yen (about US$10.94 million) after the weekend, where it found itself landing in fourth place. As of now it stands as the fourth top-grossing anime film in Japan this year, falling just behind Detective Conan: The Bride of Halloween, Doraemon: Nobita's Little Star Wars 2021 and Crayon Shin-chan: Mononoke Ninja Chimpuden. 
Crunchyroll streamed The Quintessential Quintuplets TV anime—which adapts the hit manga by Negi Haruba—as it aired. Here's the official synopsis:
Uesugi Fuutarou, a high school second-year from a poor family, receives a highly appealing offer to work part-time as a tutor… but his students turn out to be girls from his own class! What's more, they're quintuplets… and all five are beautiful, but happen to be problem students who have borderline grades and hate studying! Looks like his first assignment will be to win all the sisters' trust?! Every day is a wild party in this rom-com centering around the quintuplet sisters of the Nakano household!
Via Crunchyroll News