The Quintessential Quintuplets Anime Film Hops Back into Top 10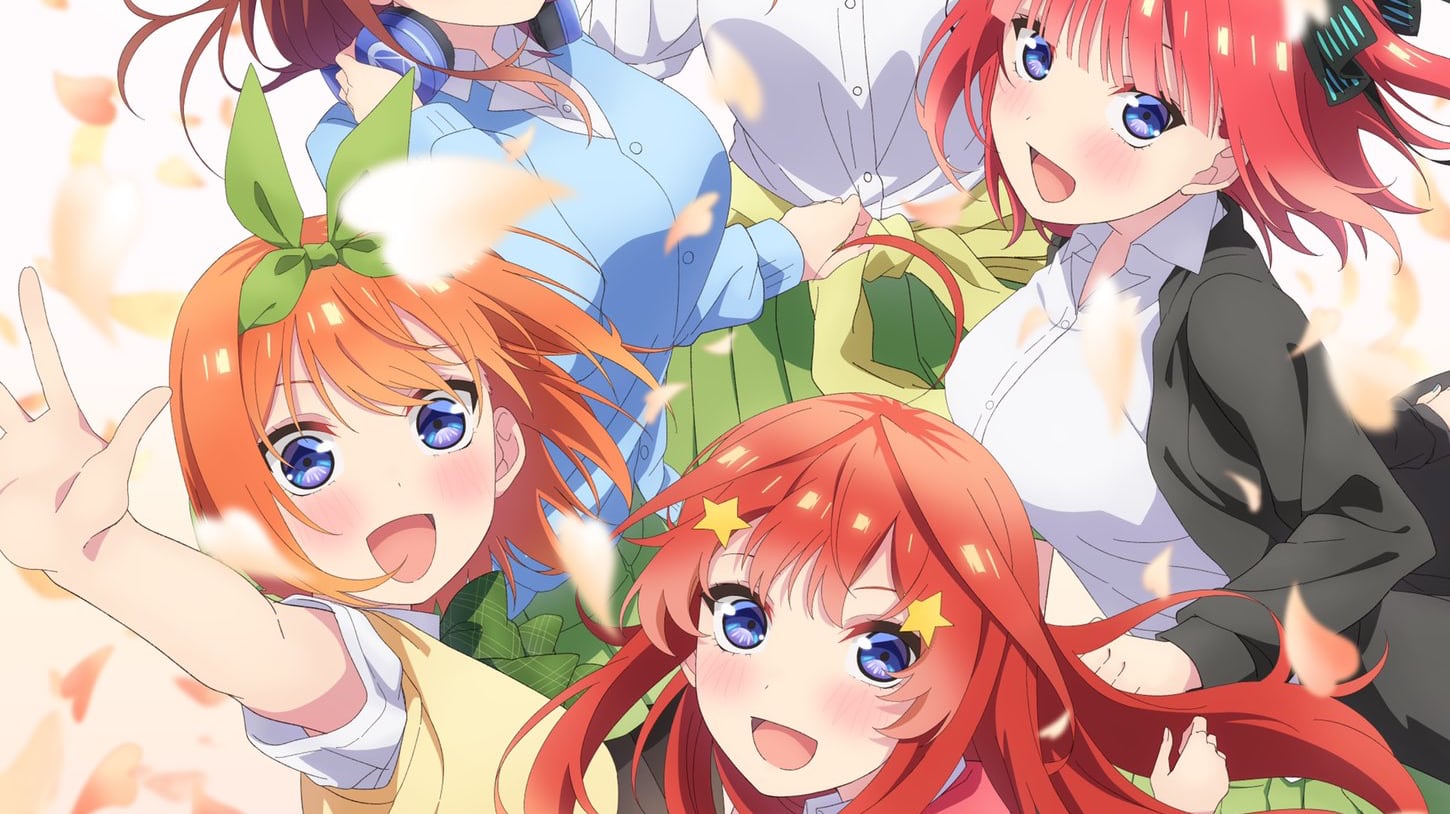 The Quintessential Quintuplets anime film took a break from being in the Japanese box office top 10 last week, but that hiatus was short lived. As of July 29, the film is screening in 91 additional cinemas throughout Japan with some bonuses to theatergoers, and this past weekend's results saw it triumphantly return to the top 10.
So far, the movie has become the fourth top-grossing anime film of 2022 based on over 1.5 million admissions and 2.15 billion yen (about US$16.44 million). The quintuplets found themselves in eighth place this time, sandwiched between Ghost Book Obake Zukan in seventh and Thor: Love and Thunder in ninth. 
The winner of this past weekend's box office in Japan was Jurassic World: Dominion, which opened to the tune of a 1.295 billion yen weekend. Dragon Ball Super: SUPER HERO rounds out the list in 10th place at 2.5 billion yen since its debut in June. 
Crunchyroll summarizes The Quintessential Quintuplets TV anime like this:
Uesugi Fuutarou, a high school second-year from a poor family, receives a highly appealing offer to work part-time as a tutor… but his students turn out to be girls from his own class! What's more, they're quintuplets… and all five are beautiful, but happen to be problem students who have borderline grades and hate studying! Looks like his first assignment will be to win all the sisters' trust?! Every day is a wild party in this rom-com centering around the quintuplet sisters of the Nakano household!
Via Crunchyroll News