Quintessential Quintuplets Film Adds 91 Theaters, Gets New Key Art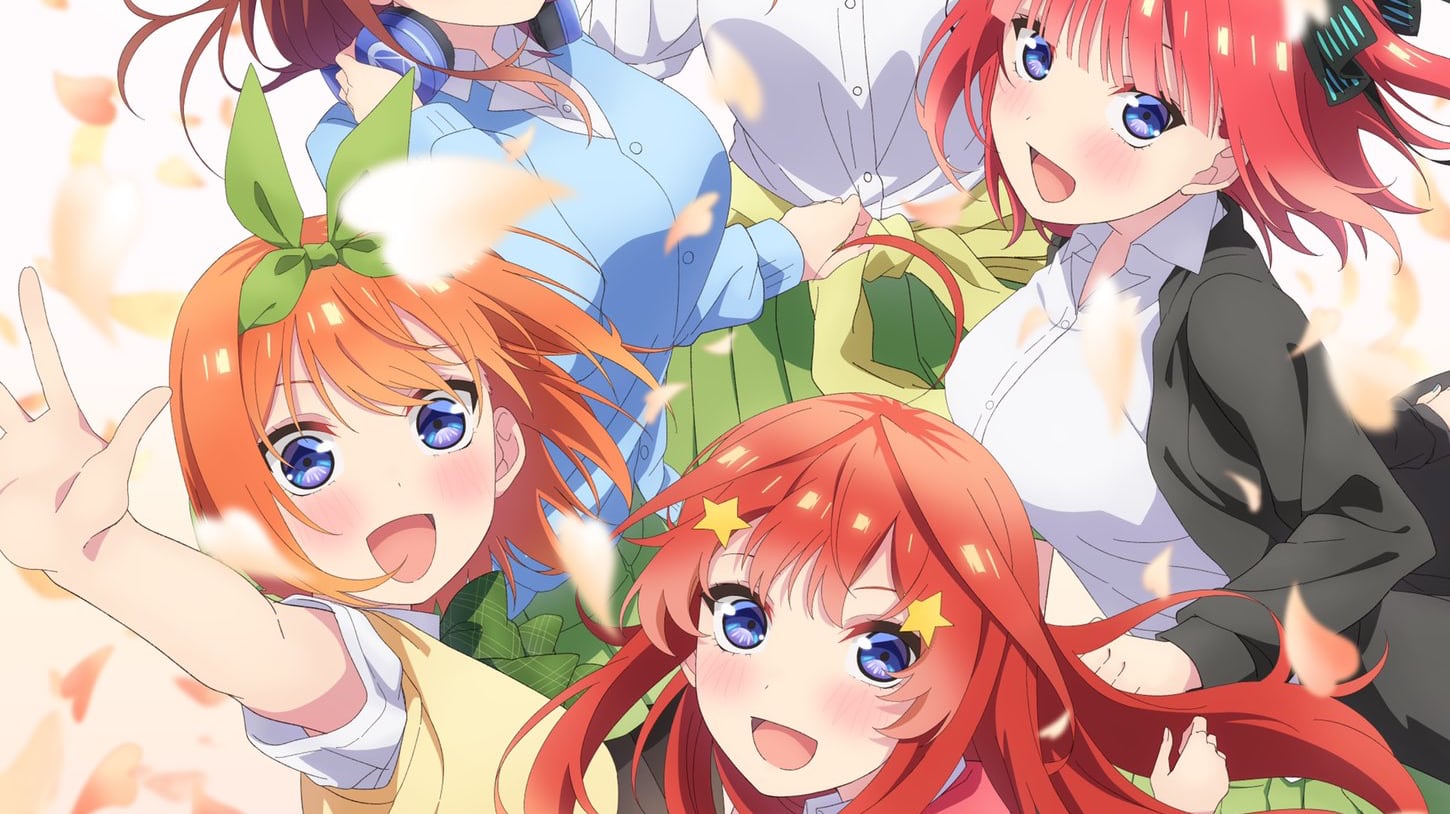 The Quintessential Quintuplets film continues to crush it in Japan. The movie opened back on May 20, but it's showing no signs of slowing down. Quite the opposite, in fact: it's now been announced that it'll start playing in 91 more theaters starting July 29.
To celebrate the news, a new piece of key art has been released.
So far, the film has sold about 1.5 million tickets and made just over 2 billion yen. Not bad!
Meanwhile, here's all the reasons we'll miss those five cuties.
Crunchyroll summarizes The Quintessential Quintuplets TV anime like this:
Uesugi Fuutarou, a high school second-year from a poor family, receives a highly appealing offer to work part-time as a tutor… but his students turn out to be girls from his own class! What's more, they're quintuplets… and all five are beautiful, but happen to be problem students who have borderline grades and hate studying! Looks like his first assignment will be to win all the sisters' trust?! Every day is a wild party in this rom-com centering around the quintuplet sisters of the Nakano household!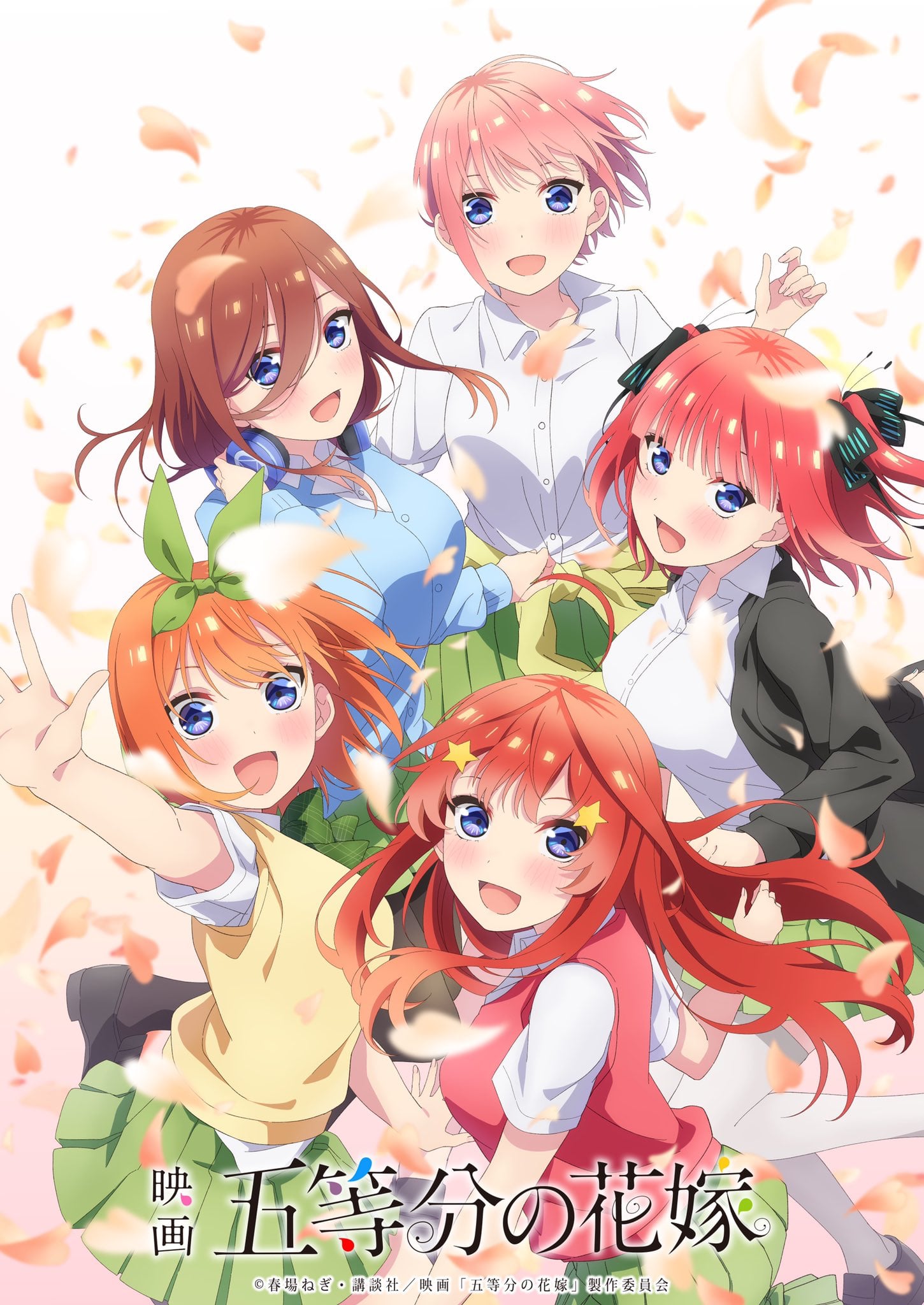 Source: Otakomu