The Misfit of Demon King Academy II English Dub Is Here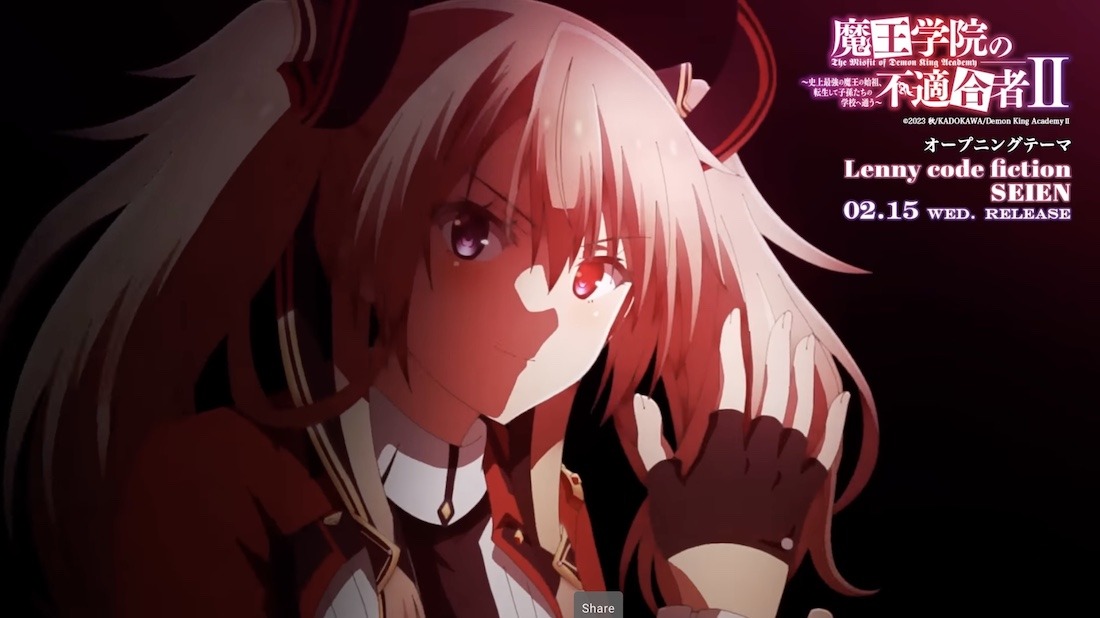 The English dub for The Misfit of Demon King Academy II (which is the second season of The Misfit of Demon King Academy) has started to stream on Crunchyroll. The anime is based on the light novel series with the lengthier title The Misfit of Demon King Academy: History's Strongest Demon King Reincarnates and Goes to School with His Descendants (a.k.a. Maō Gakuin no Futekigōsha ~Shijō Saikyō no Maō no Shiso, Tensei Shite Shison-tachi no Gakkō e Kayō in Japanese).
Here are the main members of the cast: Aleks Le plays Anos Voldigoad, Brianna Knickerbocker plays Misha Necron, Kayli Mills plays Sasha Necron, Griffin Puatu plays Lay Glanzudulii, Jackie Lastra plays Misa Ilioroagu, Abby Trott plays Eleonore Bianca, Lisa Reimold plays Zethia Bianca, Daman Mills plays Shin Reglia, and Jonah Scott plays Erdomaid DittiJohn.
The anime is being directed by Masafumi Tamura, who is back from the first season. Jin Tanaka, who was also there for the first season, is taking on the series scripts. As with the first season, the music is being composed by Keiji Inai. Animation production is being done by SILVER LINK. Kazuyuki Yamayoshi has taken Yoshinori Shizuma's designs and adapted them for the anime version.
Crunchyroll gave this description for the anime:
"Anos Voldigord was a tyrannical Demon King that eradicated humans, spirits, and even the gods, but became bored of eternal warfare and reincarnated with dreams of a peaceful world. However, what awaited him in reincarnation after 2000 years were descendants who became too weak after being accustomed to peace, and all sorts of magic that deteriorated to the extreme.

Anos enters Demon King Academy that gathers and educates those who are viewed as the reincarnation of the Demon King, but the academy could not see through his true powers and ends up branding him as a misfit."
Source: ANN
____
Danica Davidson is the author of the bestselling Manga Art for Beginners with artist Melanie Westin, plus its sequel, Manga Art for Everyone, and the first-of-its-kind manga chalk book Chalk Art Manga, both illustrated by professional Japanese mangaka Rena Saiya. Check out her other comics and books at www.danicadavidson.com.