The Misfit of Demon King Academy Season 2 Roars to Life with Opening Theme Music Video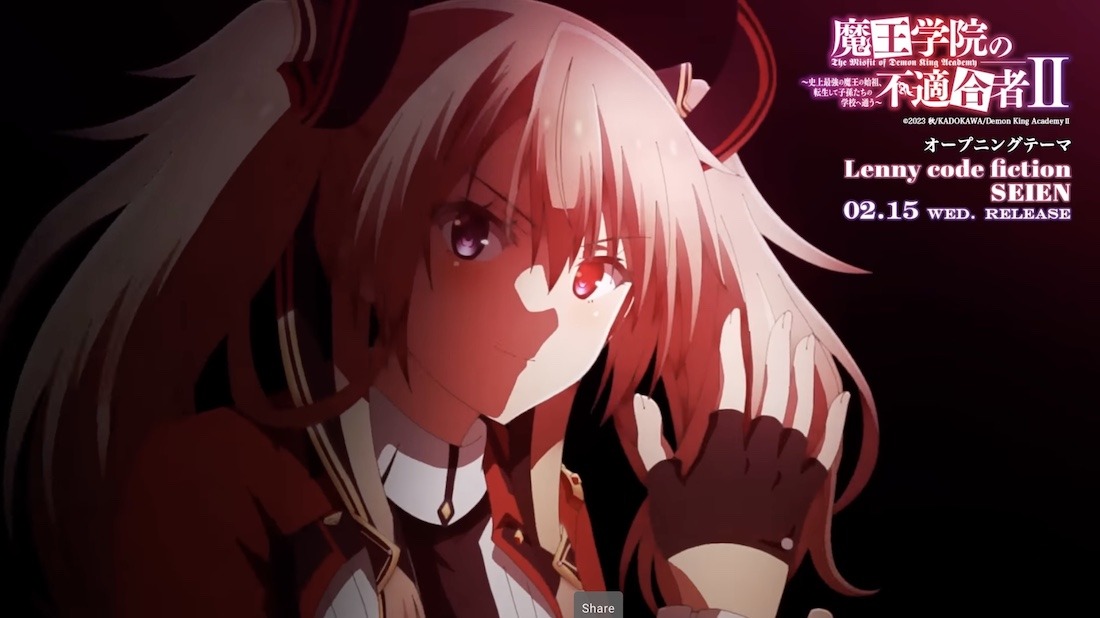 The Misfit of Demon King Academy season 2 is going strong as part of the Winter 2023 anime season, so it's time for a different take on its opening theme. If you've been digging what Japanese rock band Lenny code fiction has to offer for the OP, you can now check out the official music video for "SEIEN."
The digital single version of "SEIEN" dropped in Japan on January 18, with the CD single to follow on February 15. Hidenobu Tanabe directed the music video, which you can watch below. 
The anime's opening movie:
The Misfit of Demon King Academy is based on a series of light novels by Shu, and also has a manga adaptation. The first season of the anime ran from July to September of 2020.
The second season will feature the cast and staff back in their respective roles, minus Tatsuhisa Suzuki, who will be replaced by Yuichiro Umehara.
Crunchyroll currently streams the series and describes it like so:
Anos Voldigord was a tyrannical Demon King that eradicated humans, spirits, and even the gods, but became bored of eternal warfare and reincarnated with dreams of a peaceful world. However, what awaited him in reincarnation after 2000 years were descendants who became too weak after being accustomed to peace, and all sorts of magic that deteriorated to the extreme.
Anos enters Demon King Academy that gathers and educates those who are viewed as the reincarnation of the Demon King, but the academy could not see through his true powers and ends up branding him as a misfit.
Via Crunchyroll News