The Mandalorian and Star Wars: Visions Get Their Own Manga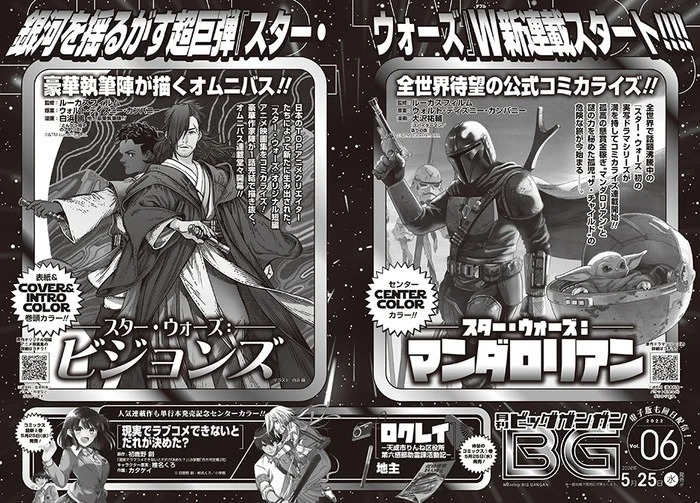 Manga adaptations are on the way for both The Mandalorian and the Star Wars: Visions anime anthology, with both set to kick off in the next issue of Square Enix's Big Gangan magazine on May 25.
The Mandalorian adaptation will feature art by Yusuke Osawa (Spider-Man: Fake Red), who is also handling an adaptation of Visions's "The Ninth Jedi" chapter in the August issue of Big Gangan. Other adaptations include "Lop and Ocho" by Haruichi (Star Wars Leia, Princess of Alderaan), "The Twins" by Keisuke Sato (Little Witch Academia manga) and "The Elder" by Witch Hat Atelier manga author Kamome Shirahama, who also handled character designs for the short itself. 
Both The Mandalorian and Star Wars: Visions are available to stream on Disney+.
Source: Big Gangan via Anime News Network