The First Slam Dunk Now Japan's 10th Highest Anime Grosser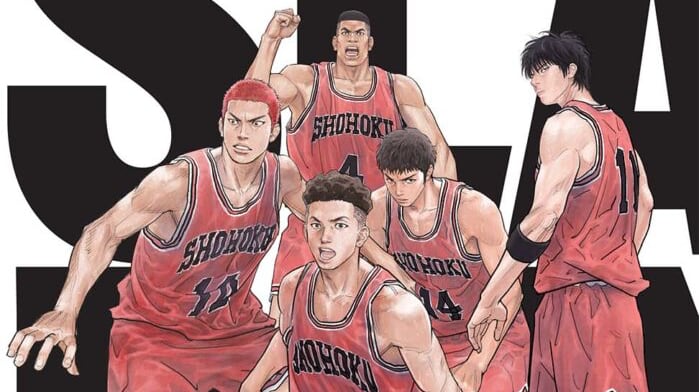 Another slam dunk for Takehiko Inoue's The First Slam Dunk. The film is now Japan's 10th highest grossing anime film of all time.
The film, which came out last year and is still in theaters, has now earned 13.88 billion yen and sold 9.66 million tickets in Japan. That's slightly less than Makoto Shinkai's Weathering With You and slightly more than Jujutsu Kaisen 0.
In terms of all films, both anime and live-action, The First Slam Dunk is now Japan's 16th highest grossing film ever. That ain't too shabby either!
Meanwhile, we've learned that GKIDS has secured the US distribution rights for the film, and that it's headed for theaters Stateside this summer. Here's how them kids describe it:
Shohoku's 'speedster' and point guard, Ryota Miyagi, always plays with brains and lightning speed, running circles around his opponents while feigning composure. Born and raised in Okinawa, Ryota had a brother who was three years older. Following in the footsteps of his older brother, who was a famous local player from a young age, Ryota also became addicted to basketball.
In his second year of high school, Ryota plays with the Shohoku High School basketball team along with Sakuragi, Rukawa, Akagi, and Mitsui as they take the stage at the Inter-High School National Championship. And now, they are on the brink of challenging the reigning champions, Sannoh Kogyo High School.
Source: ANN