Jamaal Williams Doing Naruto Charity Event with Maile Flanagan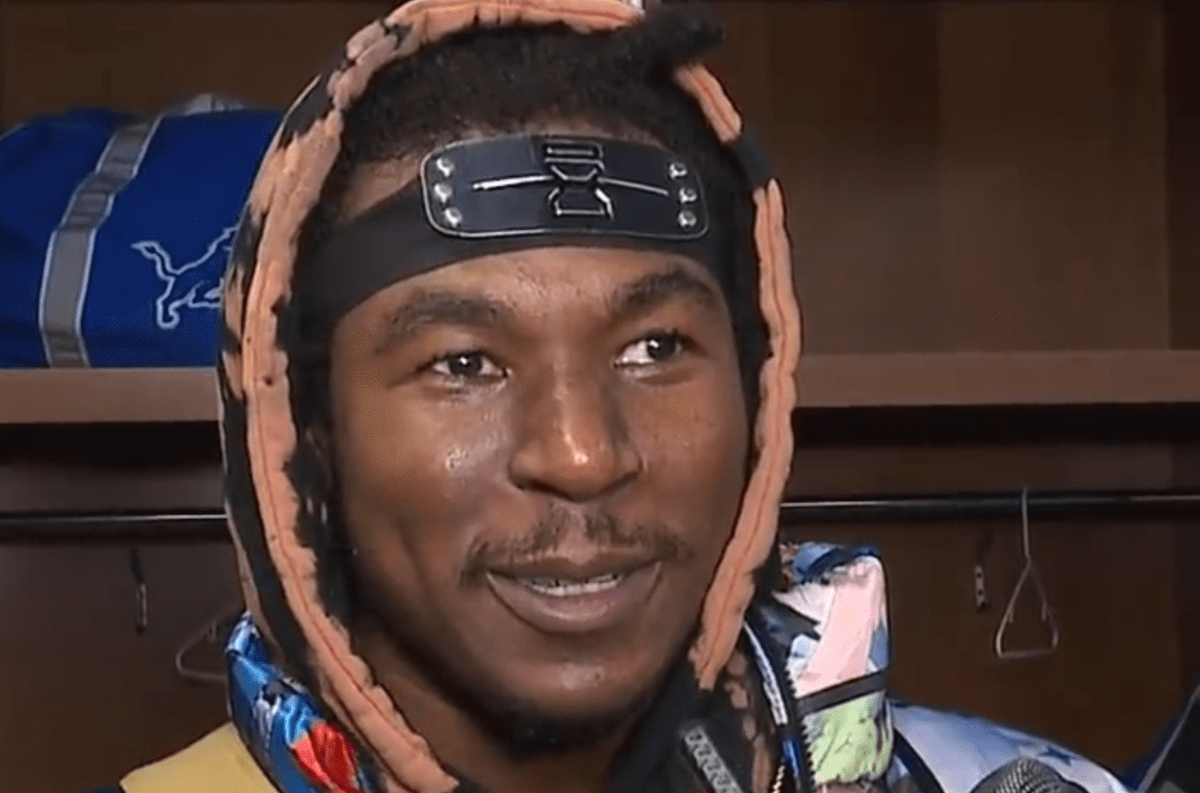 The NFL's most famous otaku, Jamaal Williams, is doing a Naruto-themed charity auction on May 9 at 8pm EST on the livestream shopping platform Whatnot. Joining him to host is Naruto's English voice actress Maile Flanagan.
The Jamaal Williams Foundation, Williams' new charity, will receive all proceeds. It is set up to "provide financial and community support to assist in youth development and help meet the needs of those facing food insecurities." This is the inaugural event to raise money for the charity.
According to a press release, the auction will include "Naruto Funko Pop! signed by Flanagan, Naruto action figures, Naruto Vol. 1 Manga, Naruto Complete Series Manga Box Sets, Naruto Headbands, and a pair of custom Naruto Nike Air Force 1's designed for Williams by Sal 'Kickstradomis' Amezcua, one of the world's most influential sneaker customizers for athletes and celebrities. Williams commissioned two unique pairs of Air Force 1s featuring Naruto artwork on one pair and Naruto character Sasuke Uchiha on the other – one of which will be auctioned during the livestream."
While Williams and Flanagan are hosting the auction, it will also give them time to talk. The New Orleans Saints running back will speak about his love of Naruto and celebrate fandom.
"The stories and principles of Naruto have been hugely influential for me, both on and off the field," declared Williams. "Naruto faced a lot of adversity and was able to move beyond that and become this powerful force of positivity and kindness. Outside of Naruto's impact on my own life, I have so much love for the Naruto and Anime communities. These are my people. I'm excited to partner with Whatnot and Maile to celebrate and rally fans around the franchise, all for a great cause I'm passionate about."
The Whatnot app can be downloaded on Android or iOS.
Source: Press release
____
Danica Davidson is the author of the bestselling Manga Art for Beginners with artist Melanie Westin, plus its sequel, Manga Art for Everyone, and the first-of-its-kind manga chalk book Chalk Art Manga, both illustrated by professional Japanese mangaka Rena Saiya. Check out her other comics and books at www.danicadavidson.com.