The Dawn of the Witch Anime Reveals Cast, Staff, and Visual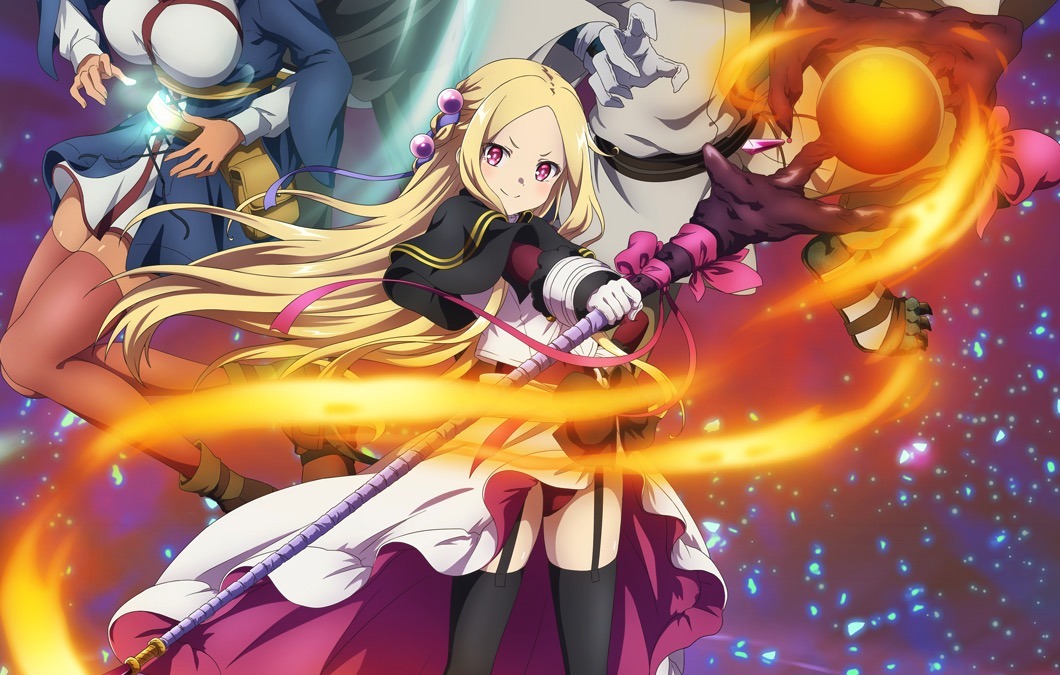 We recently got wind of the upcoming anime adaptation of The Dawn of the Witch, based on the Grimoire of Zero light novel sequel of the same name. Following that confirmation, the official site and social media accounts revealed more info, including cast, staff, and a key visual.
Author Kakeru Kobashiri is involved in scriptwriting duties alongside Satoshi Kuwabara and Mayumi Morita, with Takashi Iwasaki directing the anime at Tezuka Production. Other staff members include Rena Iwasaki on character designs, Minoru Nishida on art setting, Yumi Yutani on color design, Wataru Uchida (Conquest) on editing, Satoshi Motoyama as sound director, and Bit Groove Promotion on sound production.
Key visual:
The Dawn of the Witch will star, from left to right below, Shuichiro Umeda as Cervil, Miho Okazaki as Row Christus, Sayumi Suzuhiro as Holt, and Taku Yashiro as Kudo.
There are also a pair of celebratory illustrations, with the first coming from light novel illustrator Takashi Iwasaki:
And the second from manga adaptation artist Tatsuwo:
The Dawn of the Witch will premiere on TV in Japan in April 2022.
Kodansha USA started releasing digital volumes of the manga adaptation in July of this year. Here's how they describe it:
Cervil is a magic student with no memories of his life before he met a mysterious blond woman in an alley. Now he travels with his teacher, Ross—another student, Holt, and the beastman Coudeau for "special training"… but this field trip may not be as routine as it seems!
Via Crunchyroll