Take a Virtual Reality Bath with the Mr. Osomatsu Brothers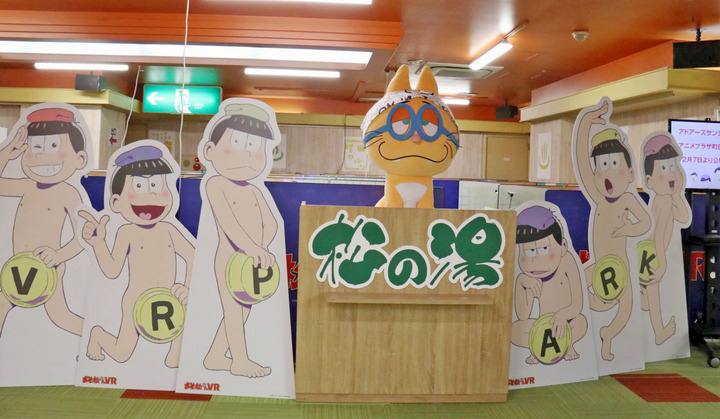 As fans of Mr. Osomatsu know, one of the Matsuno brothers' favorite activities is going to the public bath. Now at an arcade in Tokyo, you can join them. In virtual reality, that is.
"Osomatsu-san VR," which opened to the public December 7, is the latest attraction at VR Park Tokyo Ikebukuro. Visitors strap on their VR goggles and take a virtual reality bath with the sextuplets, who are played by their original voice actors from the TV series.
The whole thing lasts about five minutes and costs ¥800 (about $7).
Osomatsu-san VR is the only anime-themed attraction at the Ikebukuro location, but Shinjuku's competing VR Zone has VR games based on Ghost in the Shell, Dragon Ball and Evangelion.
Still, none of those sounds as chill as hanging in the tub with the boys.
Source: Mantan Web