Sword Art Online Season 3, Spinoff TV Series Officially Announced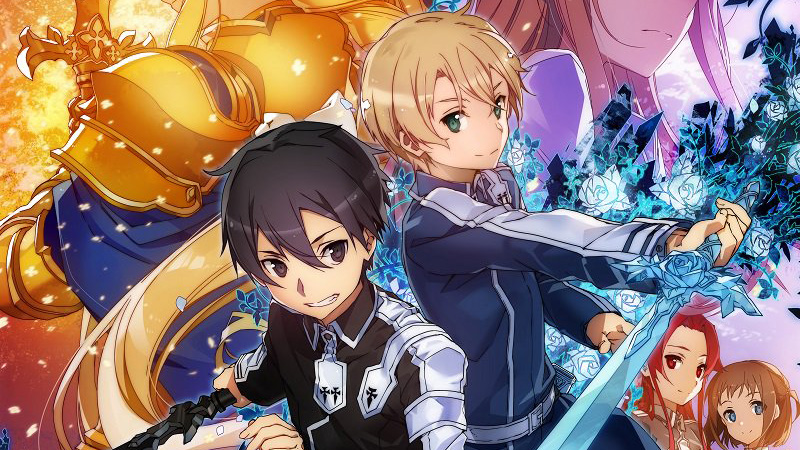 UPDATE 3/25/18: Sword Art Online's season 3 release date has been announced for October.
It's the day Sword Art Online fans have been waiting for, and it comes with a bit of a twist, too.
Not only has Sword Art Online season 3 has been officially announced; it's also been announced there will be another SAO series based on the Alternative Gun Gale Online spinoff novels.
First for the main series: as was pretty much revealed at the end of the SAO film, and officially confirmed today, season 3 will cover the novels' Alicization arc. The new season is titled, simply enough, Sword Art Online: Alicization.
Two new characters who appear in the arc, Alice and Eugeo, will be portrayed by Ai Kayano and Nobunaga Shimazaki, respectively.
Next up, Sword Art Online Alternative Gun Gale Online. This surprise series will adapt the SAO spinoff novels Sword Art Online Alternative Gun Gale Online by Keiichi Sigsawa (Kino's Journey).
Yen Press, which has licensed the manga based on the novel series, describes the story:
Karen Kohiruimaki always felt out of place in the real world. Due to her extreme height, she found it hard to make friends with other girls her age. Everything changes when she's introduced to VR and Gun Gale Online. In GGO, Karen is free to play the cute, chibi avatar of her dreams! Can Karen find friendship in this bullet-ridden MMO…?
In the anime, Karen will be played by Tomomi Kusunoki. The following cast members were also announced:
Pitohui: Yoko Hikasa
M: Kazuyuki Okitsu
Fukaziroh: Chinatsu Akasaki
It's been a long wait for SAO fans, but finally, not one but two new series are on the way.