Studio Ghibli Theme Park Depicted in Concept Art
In what will no doubt be a dream come true for many anime fans, Studio Ghibli is getting its own theme park in Japan. The opening is now scheduled for sometime in 2022 on a 200-hectare plot of land in Nagoya, and concept art has surfaced to provide an idea of what the experience could be like.
Visitors can look forward to a mix of natural surroundings and areas based on classic Studio Ghibli anime films, from Kiki's Delivery Service to Princess Mononoke and beyond. Check out a few pieces of sample art below.
This one illustrates the village from Princess Mononoke.
Here's an interior and overhead view of the Ghibli warehouse, which will have themed play areas, cinemas, and other attractions.
The main gate will feature a recreation of the antique shop from Whisper of the Heart and structures similar to those in Howl's Moving Castle.
Witch Valley mashes up the themes and locations of Kiki's Delivery Service and Howl's Moving Castle.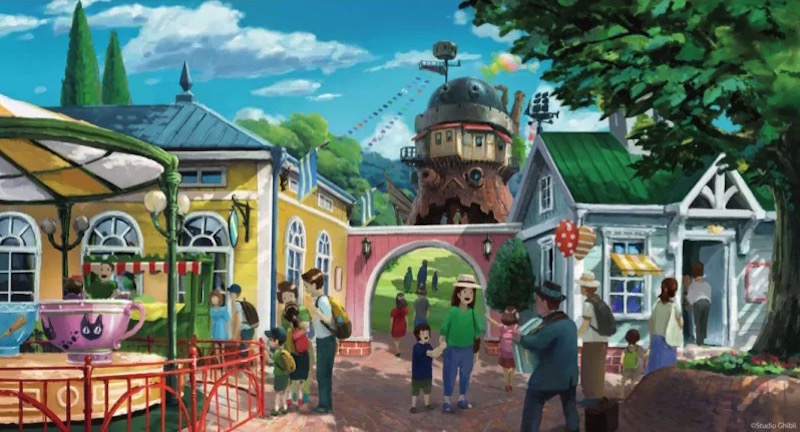 The house from My Neighbor Totoro is still in place thanks to its presence at the 2005 World's Fair.
Would you want to book a ticket to Japan to visit the world of Ghibli in person?