Studio 4°C Founder to Appear at Anime Expo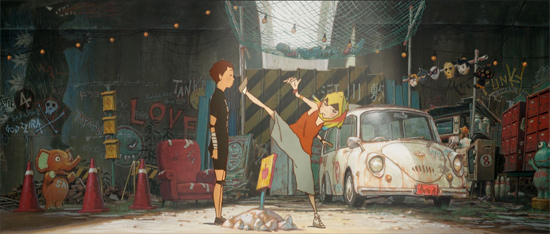 It's no secret that Studio 4°C is one of our favorite anime studios. They made Mind Game, you know. And now Anime Expo's announced that they'll be playing host to Eiko Tanaka, founder of the studio and producer on everything from Memories to Tekkonkinkreet to the recent Berserk film trilogy.
Before founding Studio 4°C with fellow animator Koji Morimoto in 1986, Tanaka worked as a line producer at legendary Studio Ghibli, where she served as production manager on films like My Neighbor Totoro. She is also currently CEO of her own production company, Beyond C.
We ran a story last June on a talk event Studio 4°C threw to commemorate the release of the third Berserk film, which featured a few quotes from Tanaka on the studio's legacy and future trajectory. It sounds like this is going to be the American equivalent of that panel, and a must-see for animation fans in the US.
This year's Anime Expo runs from July 3-6 at the Los Angeles Convention Center.
Source: Anime Expo