Strike Witches Spinoff Brave Witches Details Revealed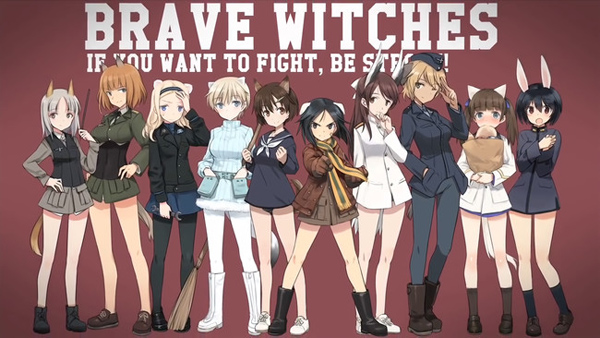 Were you a fan of 2008's Strike Witches anime but felt the series had a little too much striking and not enough bravery? Brave Witches may be just the thing for you.
Brave Witches, which focuses on the women of the 502nd Joint Fighter Wing, will, like Strike Witches, be directed by Kazuhiko Takamura. It'll be animated over at Silver Link, who did Strike Witches: Operation Victory Arrow.
The main cast of the series, which was announced today, includes Ai Kakuma and Rie Suegara as Hikari and Takami Karibuchi, and Rie Murakawa as Naoe Kanno.
Ai Kakuma, Rie Suegara, Rie Murakawa
Ai Kakuma, who currently appears as Lovepon in The Lost Village, also starred in Food Wars! as Mayumi Kurase and Aldnoah.Zero as Nina Klein.
Rie Suegara has previously appeared in Diabolik Lovers as Yui Komori and Divine Gate as Mordred, while Rie Murakawa may be best known as Meg from Is the order a rabbit? and Hotaru Ichijo from Non Non Biyori.
Yoko Ishida, who has performed multiple Strikes Witches themes, will also contribute a song to the new series. It has not yet been revealed whether hers will be the opening or ending theme.
Brave Witches flies onto screens in October.
Source: ANN