Stray Dog Of Anime: The Films of Mamoru Oshii Review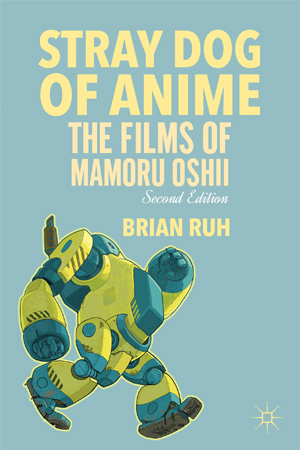 Angel's Egg. Patlabor. Ghost in the Shell. Jin-roh. The Sky Crawlers.
These films are all the creation of Mamoru Oshii, one of anime's most celebrated and influential directors. A thinking person's director, Oshii's films are full of religious symbolism, philosophical musings and visual metaphors. Even if you love them, Oshii's movies can be a struggle to understand.
Enter Brian Ruh. An American scholar, Brian wrote the book on Oshii (literally). First published ten years ago, Stray Dog of Anime: The Films of Mamoru Oshii was the first English-language exploration of Oshii's filmography. Based on Ruh's MA thesis, Stray Dog offered a scholarly analysis of all of Oshii's major works up to 2000's Avalon, Oshii's most recent film at the time.
In the intervening ten years, though, Oshii has been busy, directing Ghost in the Shell 2: Innocence, Sky Crawlers and Assault Girls, not to mention the upcoming English-language The Last Druid: Garm Wars. So Ruh has gone back, made revisions and added chapters on Oshii's new works for the second edition of Stray Dog, out now.
After a brief biographical introduction to Mamoru Oshii, Stray Dog is divided into chapters covering all of Oshii's major directorial efforts, plus Jin-roh and Blood: The Last Vampire, films Oshii didn't direct but had major creative impact on. Chapters are split into three sections: an introduction, with details on the film's production history, a synopsis, and analysis.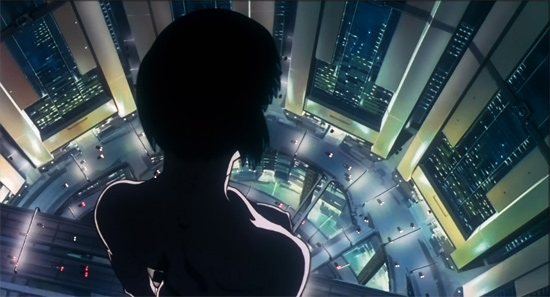 Readers expecting a flashy making-of style book should be warned: though Stray Dog contains lots of interesting production details, it's primarily a work of scholarly analysis. Though Ruh uses a clear, concise style, those not used to reading academic writing may find the deep analysis sections slow going.
That's kind of the point, though: it's easy to blow through the book in a few sittings, but an ideal reading of Stray Dog is more involved. Like the well-trained scholar he is, Ruh provides endnotes, sourced quotes and a massive bibliography that give the reader access to a wealth of writing on Oshii and larger-scope theory as a framework for understanding Oshii's films.
If you're a fan of Oshii, or just curious what all the hype is about, the brain-dive is totally worth it. Particularly valuable is Ruh's analysis of the threads running through all of Oshii's films: religion, ruins, dreams, technology, and animals. If you've ever wondering why exactly there's a basset hound in so many of Oshii's movies, this is the book for you.
The second edition of Stray Dog is particularly helpful because it includes analysis of some of Oshii's most difficult and divisive films. While Ghost in the Shell, for example, is generally considered a classic of the medium, Innocence is much less widely accepted by fans, often derided for its use of philosophical and religious quotations. Ruh doesn't defend the film (again, this is analysis, not criticism), but he does provide compelling reasons for why the films' characters can't seem to stop throwing quotes at each other.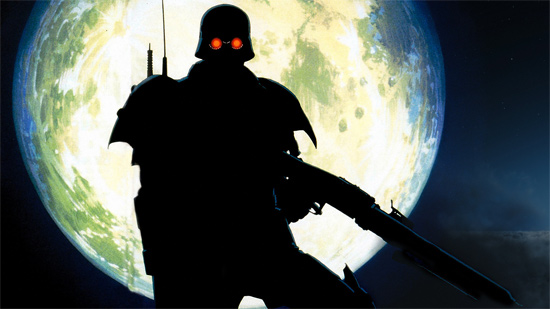 Advances in filmmaking technology since the publication of the first book have also given Oshii a chance to expand his visual vocabulary. As Ruh says, "Oshii's career is in a sweet spot in screen technologies – he obviously loves cinema and has seen many films, but at the same time loves and plays video games." This connection between the worlds of film and video games has become more apparent with films like Assault Girls, and Ruh has a chance to think it over in the new edition.
Finally, the new Stray Dog features a new conclusion analyzing Oshii's fascination with Tokyo as an "anime-ic" city. Oshii's interest in Tokyo can be seen as far back as Patlabor, but the release of two Oshii-produced documentaries, Tokyo Scanner and Tokyo Vein, has further solidified Oshii as a director influenced by the shape of the megapolis. Because these films aren't well-known and hard to come by in the west, it's a particularly interesting section.
While Stray Dog may disappoint Oshii fans looking for full-color production art or detailed accounts of the making of the films, it'll certainly be appreciated by those looking for thoughtful, well-researched analysis of what makes Oshii such a fascinating creator.
---
Related Stories:

– Mamoru Oshii and the Magicians of Picture Creation
– Mamoru Oshii: The most opinionated man in anime
– Urusei Yatsura (Oshii's Directorial Debut)
– Mamoru Oshii's Dallos
– More Than Ghost In The Shell: The Legacy of Masamune Shirow