Solo Leveling Anime Adaptation Officially Revealed, Coming to Crunchyroll
One of the most anticipated projects is officially happening. During Crunchyroll's industry panel at Anime Expo 2022, the streaming service announced plans to team up with Aniplex to simulcast the anime adaptation of popular webcomic Solo Leveling, with the series currently set to air in 2023.
Solo Leveling will be available on Crunchyroll in North America, Central America, South America, Europe, Africa, Oceania, the Middle East and CIS, and you can see the first trailer below.
DUBU (REDICE Studio), Chugong and h-goon's digital comic series is published on Tappytoon, and the anime is being produced by A-1 Pictures (Sword Art Online), with Shunsuke Nakashige directing. Noboru Kimura is on board as head writer, Tomoko Sudo is character designer and Hiroyuki Sawano is composing music. 
Visual: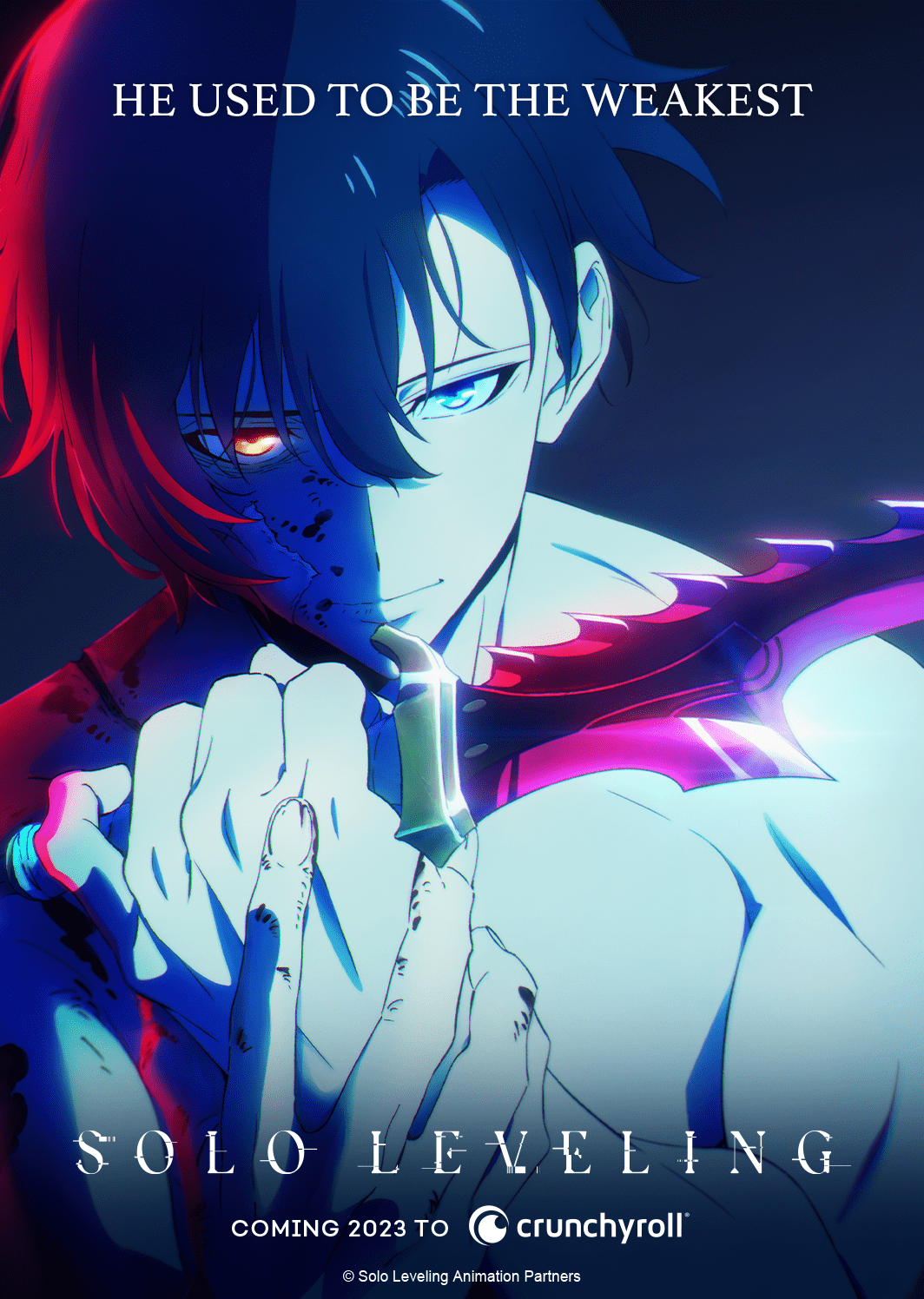 There's also a special illustration and message from the creators:
Chugong: About six years ago when I was writing the very beginning of Solo Leveling, if someone had said to me, "The novel you wrote will become a comic," I bet I'd have told them to stop pulling my leg.
 But now, I'm told that it'll be animated?!
Seriously, stop pulling my leg!… But these days, I'm feeling excited and thrilled.
Since I'm still half-doubting that this is real, I want to see Jinwoo and the other characters get animated soon and feel relieved. I'll keep working diligently while looking forward to that day. (lol)
DUBU: Solo Leveling is finally making its anime debut. It feels like only yesterday that we got the offer for the anime adaptation. I feel so overwhelmed when I think that the anime is really being created right now. 
This is all thanks to you fans who love and support Solo Leveling. I'm filled with gratitude. Thank you very much.
Also, please support the animation production team.
If this anime gives new enjoyment to the readers, I'll be very happy.
Stay tuned for more on this one as we get closer to 2023!
Via Crunchyroll News