More Shonen Jump Anime for When You've Caught up to Everything Else
Shonen Jump has an impressive catalogue of manga titles. And, by extension, an impressive catalogue of related anime titles. So when you're caught up to One Piece and Boruto, what do you do next? Hit the rest, obviously!
Let's dive a little deeper this time, though. These shows range from old classics to weirdly obscure. But they're still just slightly off the main radar. How many of these have you seen — and how many of these do you think you'll watch?
REBORN!
Shonen Jump specializes in heroic, larger-than-life stories. An underdog boy with a unique gift strives to be the top of his field. Sometimes that means hokage, sometimes that means wizard. In the case of REBORN!, that means being tutored by a hitman baby in order to become a magical mob boss.
The series ran in SJ from 2004 to 2012, and kicked off a 203-episode anime run in 2006. To say protagonist Tsunayoshi outgrows the nickname "Loser Tsuna" by the end is an understatement. How, exactly, you'll have to see for yourself. You'll also have to see for yourself why a powerful hitman is an adorable baby.
Sexy Commando Gaiden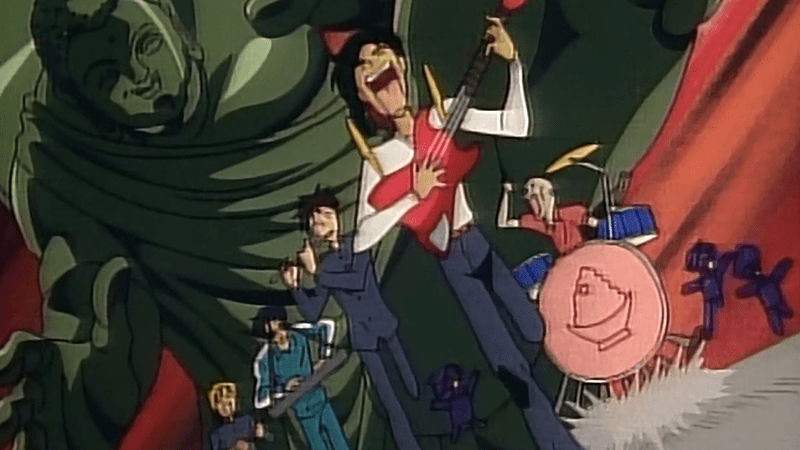 If you're more in the mood for a gag manga vibe, Shonen Jump still has you covered. 1995's Sexy Commando Gaiden: That's Great, Masaru-san! is about a high school club specializing in the martial art of distraction. And this isn't something the club made up. There are rival sexy commandos and everything. The Masaru-san of the title is a strong but foolish student, in possession of a pair of gold rings with strange alien powers.
Masaru got his own anime in 1998, adapting the anime in seven-minute episodes. It's a slightly more difficult series to get your hands on. But if you can, it's worth every minute. And the opening theme is an absolute banger.
City Hunter
Even if you've never seen City Hunter yourself, you may have encountered it if you played Jump Force. And if you are aware of it, in passing or as a viewer, you probably know why it's such a classic. The "City Hunter" of the title is Ryo — accompanied by his totally-not-love-interest Kaori — a modern-day mercenary. If you need their help, all you have to do is write "XYZ" on the blackboard at Shinjuku Station.
The series has had lots of adaptations over the years, from anime to live-action. (And yes, that includes that one Jackie Chan movie where he dressed up as Chun Li.) Recently, the film Shinjuku Private Eyes teamed Ryo and Kaori up with the heroines of sister series Cat's Eye — another great watch if you're into heist movies.
This just scratches the surface. Where will you start?
Love Shonen Jump manga? Look back on our birthday presents for Naruto.