See the Love Live! 9th Anniversary Concert on the Big Screen!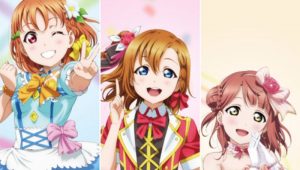 Featured Spotlight: Fathom Events
Seeing the idols of the Love Live! world perform isn't always so easy if you don't live in Japan. Fans will finally get a chance to see some of the most popular groups on the big screen, though, thanks to Fathom Events' upcoming Love Live! Series 9th Anniversary LOVE LIVE! FEST screenings, coming to theaters for one unforgettable night on February 25.
The LOVE LIVE! FEST concert was captured live from Saitama Super Arena (Stadium Mode) in Saitama, Japan, which was originally filmed less than a month ago on January 18. The viewing features fan-favorite acts like μ's from Love Live!—which hasn't been on stage since 2016—Aqours / Saint Snow from Love Live! Sunshine!!, and Nijigasaki High School Idol Club. It's all the excitement of the Saitama Super Arena event, beamed straight to a theater near you!
The Love Live! Series 9th Anniversary LOVE LIVE! FEST is a rare opportunity to see all your best girls from the Love Live! franchise on the big screen at once. You won't want to miss this special event, so join your fellow fans and get your tickets today!
** This article was sponsored by Fathom Events **