See How This Giant Final Fantasy XIV Ul'dah Diorama Got Made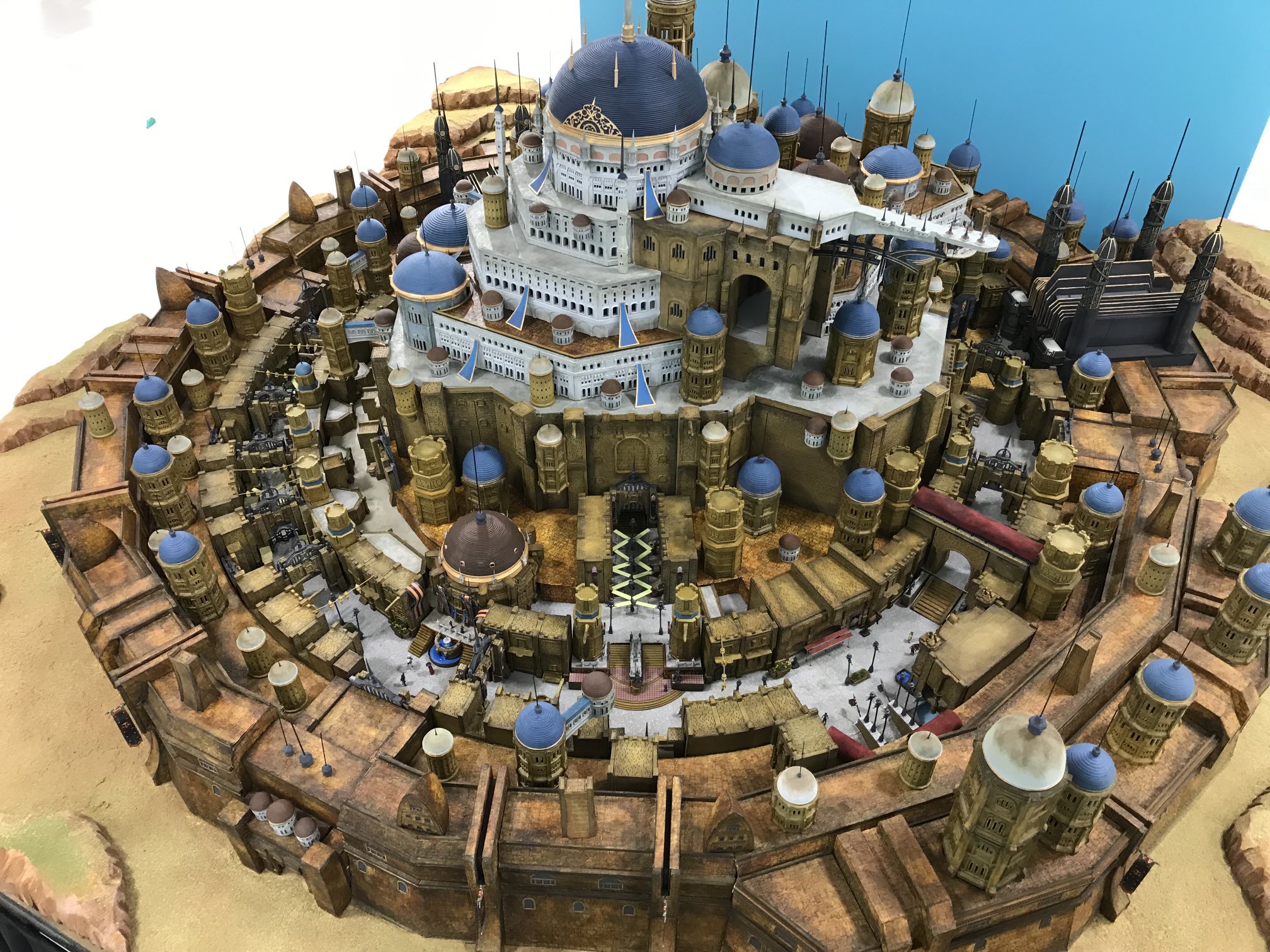 Final Fantasy XIV has had two releases — first in 2010, but when that version didn't do so well, another version in 2013. With it now ten years since the second and final version came out, Square Enix needs to do some celebrating and marking of the occasion. And they did this by building a diorama — but it's not the kind of diorama you made in school.
This diorama was created by professionals at Walnuts Clay Work Studio, which is located in Shizuoka Prefecture. They specifically made a diorama of Ul'dah, one of the locations where you can begin the game. The model is at 1/180 scale, which sounds pretty tiny, but maybe it's just that the original Ul'dah is so big. The diorama is more than twenty-one square feet!
If you're wondering how this was made, or just want to gawk at all the details, the official Final Fantasy XIV YouTube page has put out this video. It's a little over a minute and a half long and shows some of the steps for creating the model.
PlayStation gave this description of Final Fantasy XIV:
Set in the fantastical realm of Eorzea, Final Fantasy XIV is a sprawling online adventure where thousands of players set out to conquer a vast world teeming with fierce monsters, powerful magic, and alluring myths.

In this massively multiplayer online RPG, you'll share your experience with countless other players who populate the world, either passing them a wave as you scoot by on your own errands, or teaming up to conquer dungeons or fell powerful enemies together.

As you quest, you'll shape your character's skills, appearance, and history, take on job roles and classes, pick up powerful weapons and armor, and help the denizens of Eorzea bring peace to the continent.
Are there other locations from this or other Final Fantasy games you think would be cool to see as detailed dioramas like this one?
Source: SoraNews24
____
Danica Davidson is the author of the bestselling Manga Art for Beginners with artist Melanie Westin, plus its sequel, Manga Art for Everyone, and the first-of-its-kind manga chalk book Chalk Art Manga, both illustrated by professional Japanese mangaka Rena Saiya. Check out her other comics and books at www.danicadavidson.com.