See Fullmetal Alchemist Creator Hiromu Arakawa's Take on Latest Movie Poster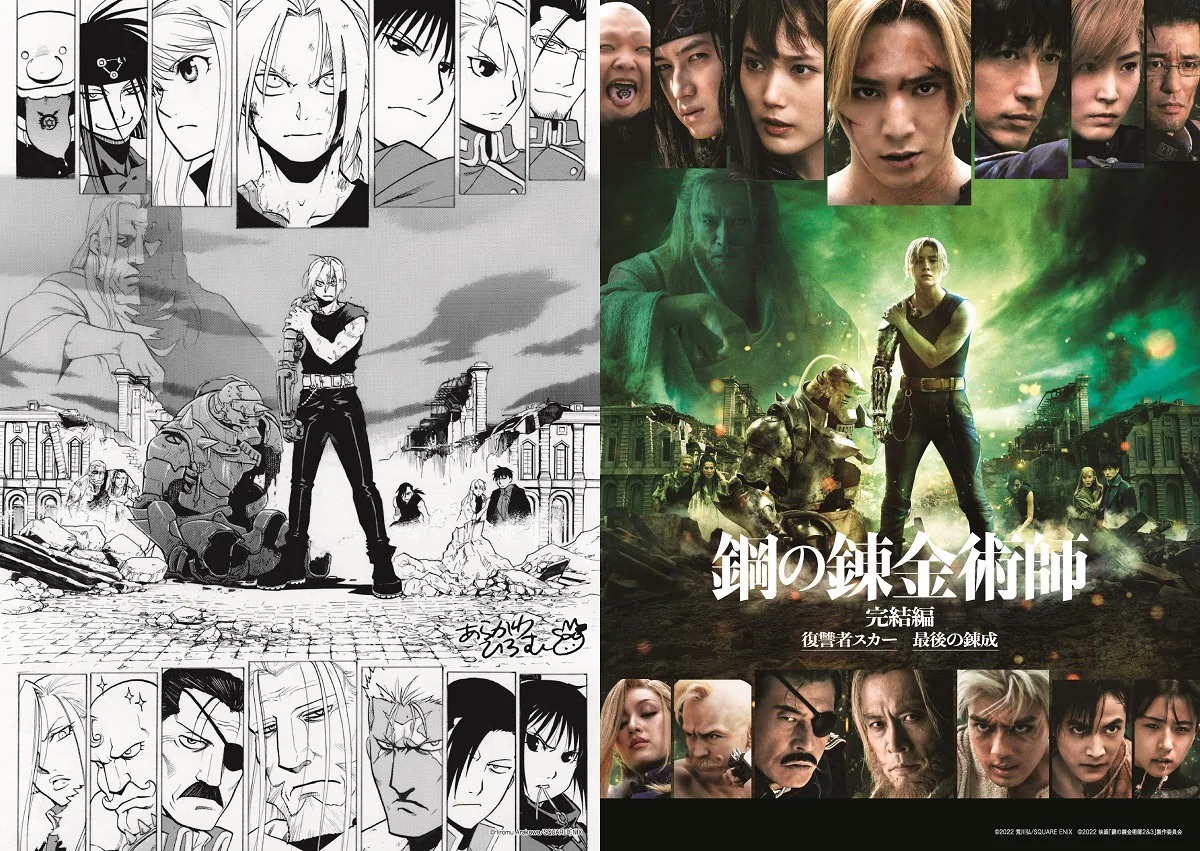 The first of two final live-action Fullmetal Alchemist movies made its way to theaters in Japan on May 20, and the second is set to follow on June 24. Fullmetal Alchemist: Final Transmutation will cover the story all the way to the end of the original manga, and creator Hiromu Arakawa whipped up another illustration to present as a bonus to theatergoers. 
You can see the results, which have Arakawa illustrating a recreation of the final film's poster, above. The author also drew a second theatrical gift illustration, which shows the characters of Fullmetal Alchemist getting ready to shoot a scene for the film. The art above will be given out to attendees over the course of the first weekend, from June 24-26, and the art below will be given out during the second, July 1-3. 
You can see the cast checking out the gifts in the latest video:
Via Comic Natalie