Second Demon Slayer Stage Play Reveals Costumed Cast Visuals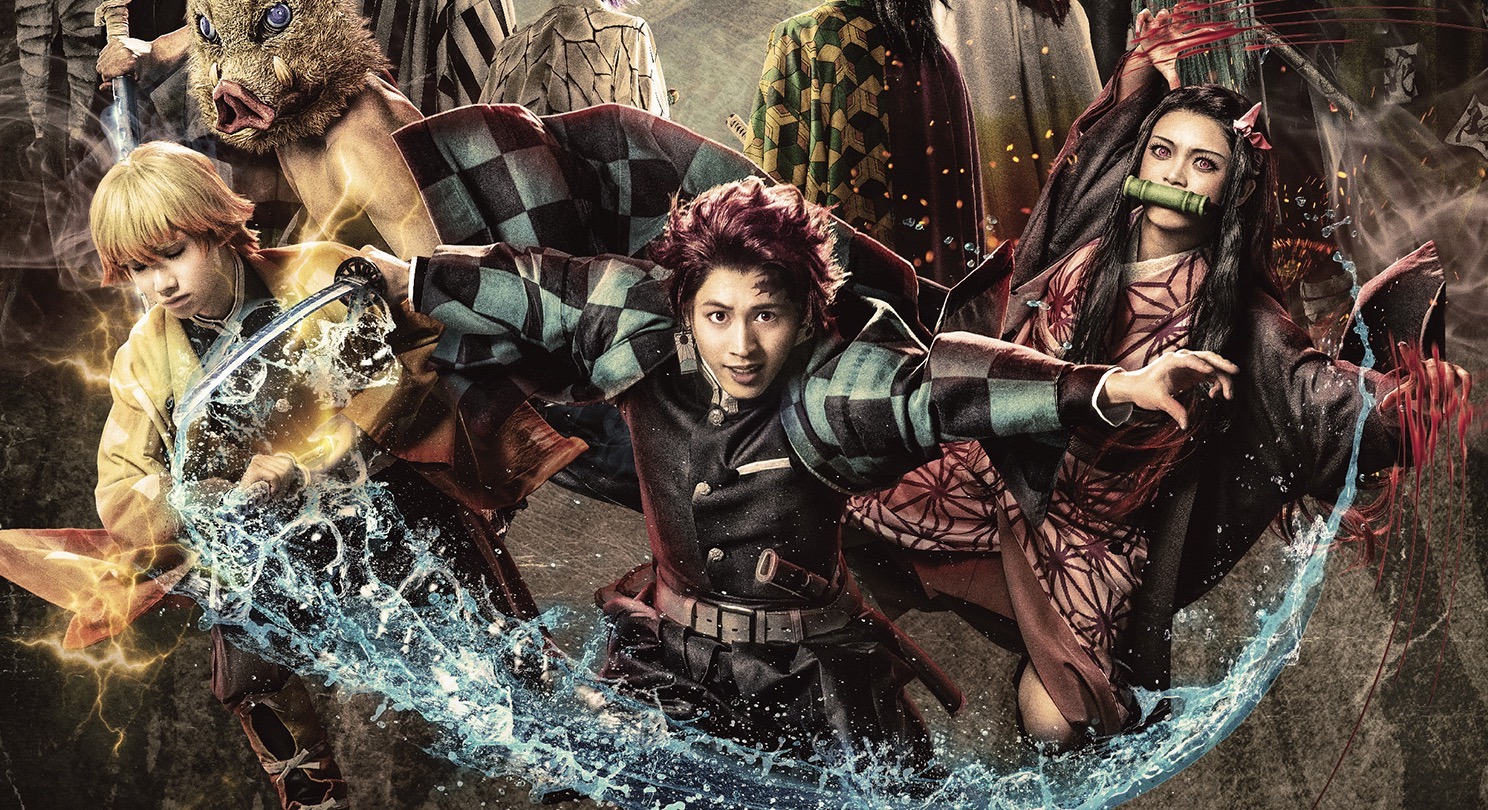 The second Demon Slayer stage play is on the way to the stage in Japan this August, with advance sales of tickets kicking off to subscribers of the digital Weekly Shonen Jump from June 8-17, followed by general ticket sales on July 25. If you're wondering how more of the characters look in full costume, the official website released a new key visual along with individual costumed visuals for the cast, including the nine members of Hashira and one of the Twelve Demon Moons, Rui.
Here's a closer look via the official Twitter:
Ryota Kobayashi as Tanjiro Kamado, Akari Takaishi as Nezuko Kamado:
Keisuke Ueda as Zenitsu Agatsuma, Yugo Sato as Inosuke Hashibira:
Reo Honda as Giyu Tomioka, Hiroshi Yazaki as Kyojuro Rengoku:
Shiro Tsujiryo as Tengen Uzui, Yumeto Okuda as Muichiro Tokito:
Yoko Kadoyama as Shinobu Kocho, Mirai Uchida as Kanao Tsuyuri:
Akari Kawasaki as Mitsuri Kanroji, Kozuke Miyamoto as Obanai Iguro:
Ryotaro Maeda as Sanemi Shinazugawa, Changhae as Gyomei Himejima:
Nichika Akutsu as Rui, Yoshihide Sasaki as Muzan Kibutsuji:
Tomoki Hirose as Kagaya Ubuyashiki:
Main visual:
Performances are set to be held at the Galaxy Theater in Tokyo from August 7-15, as well as Umeda Arts Theater's Main Hall in Osaka from August 20-22 and TACHIKAWA STAGE GARDEN in Tokyo August 27-31.
Via Crunchyroll