Saudi Arabia Bans 47 Video Games After Child Suicide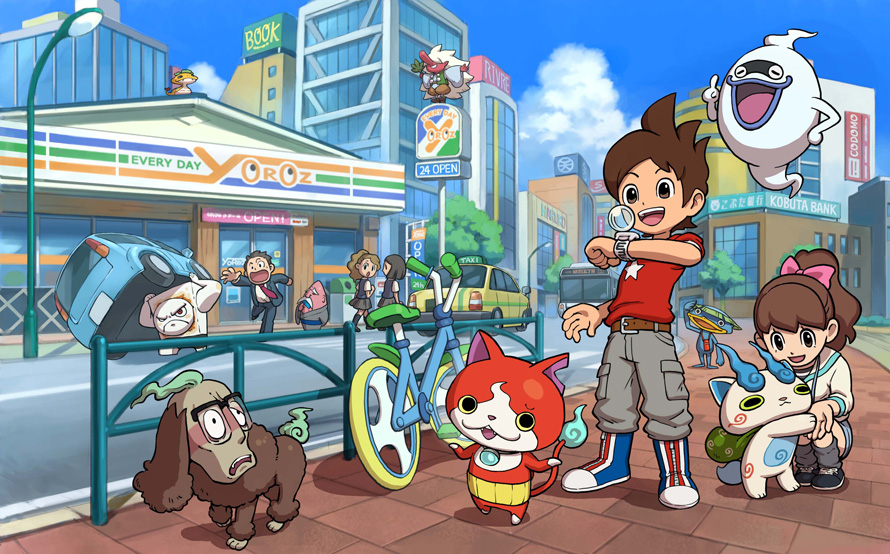 The Saudi General Commission for Audio-Visual Media announced on Monday that it's prohibiting 47 games in connection with the deaths of a 13 year old girl and 12 year old boy. The list of banned games includes such titles as Yo-kai Watch, Okami, One Piece: Burning Blood, Final Fantasy Dissidia, and Fist of the North Star: Ken's Rage 2.
Details are very hard to come by, but it seems the deceased children left some sort of suicide note indicating they were participating in the "Blue Whale Challenge". What is that you ask? Apparently it's a "game" where participants are given increasingly difficult tasks which start out as innocent as "wake up at 4:30am" and eventually somehow escalate to suicide. The first reported incidents of it in Russia have been decried as hoaxes, but copycat incidents around the world have resulted in actual deaths such as these two in Saudi Arabia.
Presumably the initial idea to ban games as a response springs from reports that the Blue Whale Challenge often spreads in multiplayer games via in-game chat. However, the actual ban list includes a ton of single player, offline games which seems to defeat the purpose. Some of the games on the list might indicate the intent to ban anything violent or "disturbing"… except others on the list are light-hearted with cheerful kid-friendly imagery.
Here is the entire list of banned games:
Agents of Mayhem
Assassins Creed 2
Attack on titan 2
Bayonetta 2
Clash of the Titans
Dante's Inferno
Dead Rising 3 Apocalypse Edition
Deadpool
Deception IV: The Nightmare Proncess
Deus Ex Mankind Divided
Devils Third
DmC – Defiitive edition
Dragon Age: Inquisition
Dragon's Dogma: Dark Arisen
Draw to Death
Final Fantasy Dissidia
Fist of the North Star: Ken's Rage 2
God of War 1
God of War 2
God of War 3
Grand Theft Auto V
Heavy Rain
Hitman: Absolution (2012)

Life is Strange
Mafia 2
Mafia 3
Metro Redux
Okami
One Piece Burning Blood
Past Cure
Prison Architect
Resident Evil 5
Resident Evil 6
Saints Row IV
SplatterHouse
Street Fighter V
Street Fighter 30th Anniversary
The Order 1886
The Saboteur
The Witcher 3
The Nonary Game
Thief
Vampyr
Watch Dogs
Wolfenstein 2
Wolfenstein: The New Order
YO-KAI WATCH
It's not an entirely dissimilar story to the panic in England last month, where the visual novel Doki Doki Literature Club was blamed for the suicide of a 15-year-old boy. No media bans were enacted, but if the boy's father in charge, they certainly would be.
In China anime, manga, and games which are deemed contrary to the government's values are banned on a regular basis, with varying efficacy. Around this time in 2015, Death Note became the top-trending tag on Chinese micro-blogging site Sina Weibo, in spite of, or perhaps because of the Chinese government's ban.
Source: Sora News 24