The Rising of the Shield Hero Anime Highlights Main Cast
The Rising of the Shield Hero anime is set to adapt the fantasy light novel series written by Aneko Yusagi and illustrated by Minami Seira. The story follows an awkward otaku who finds himself taking on the role of a legendary hero after being summoned to an alternate world, and the latest update has more information on the main cast members.
Kaito Ishikawa is in the lead as the Hero of the Shield himself, Naofumi Iwatani.
Asami Seto voices the slave girl Raphtalia.
Yoshitsugu Matsuoka voices Hero of the Sword Ren Amaki.
Makoto Takahashi voices Hero of the Spear Motoyasu Kitamura.
Yoshitaka Yamaya voices Hero of the Bow, Itsuki Kawasumi.
There's also a new visual to go along with the announcements: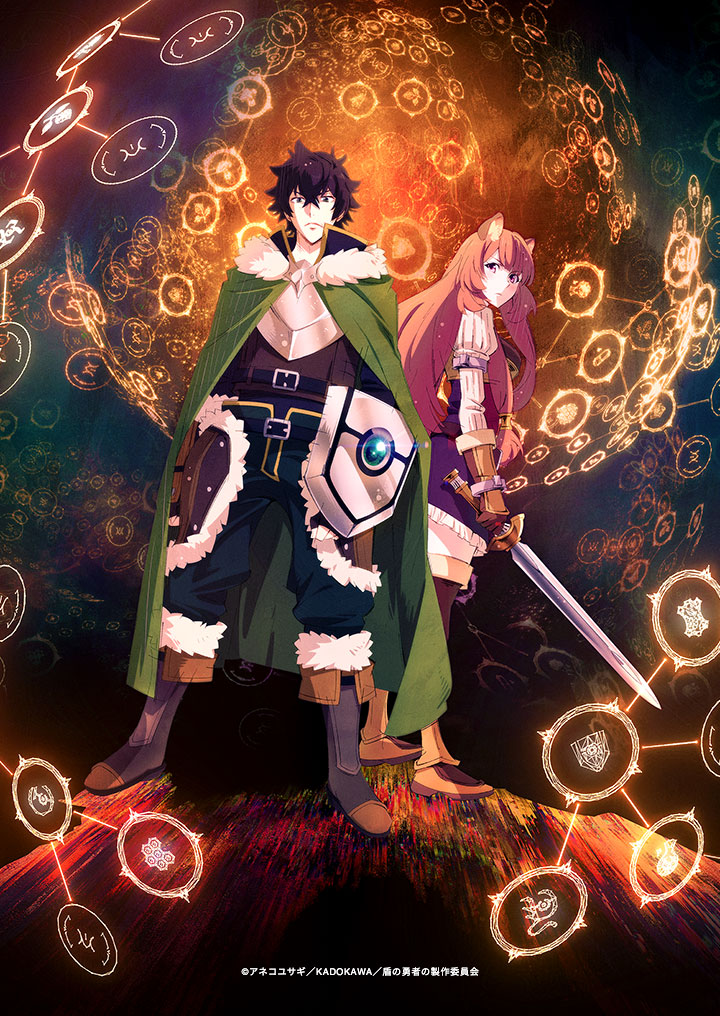 Here's how publisher One Peace Books describes the story:
Naofumi Iwatani, an uncharismatic otaku who spends his days on games and manga, suddenly finds himself summoned to a parallel universe! He discovers he is one of four heroes equipped with legendary weapons and tasked with saving the world from its prophesied destruction. As the Shield Hero, the weakest of the heroes, all is not as it seems. Naofumi is soon alone, penniless, and betrayed. With no one to turn to, and nowhere to run, he is left with only his shield. Now, Naofumi must rise to become the legendary Shield Hero and save the world!
Via Crunchyroll