Redline Film Celebrates 10th Anniversary With Illustration, Screening
Redline, possibly the most intense anime film ever made, turns 10 this year.
Takeshi Koike's sci-fi film about a no-holds-barred race in the future didn't make much of a dent at the Japanese box office, but it's become a cult favorite over the years, with fans going back to watch it over and over.
In Japan, plans to celebrate the film's 10th anniversary are gearing up. An official Twitter account called REDLINE10thAnniversary just posted an illustration by Katsuhito Ishii, the film's screenwriter and creator. The illustration, which depicts Redline protagonists Sonoshee and JP, is "available to use freely."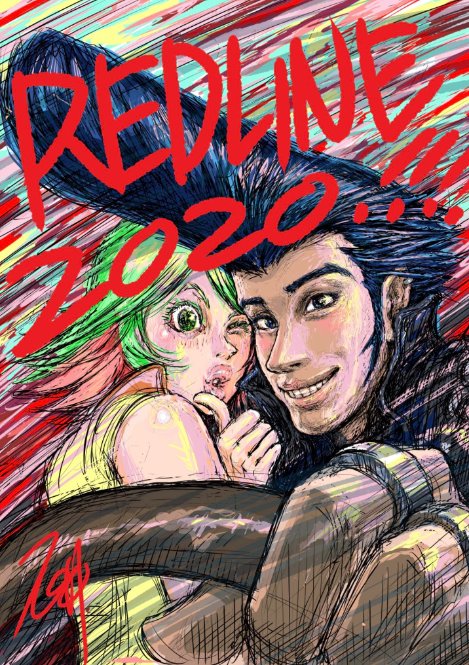 The account has also announced a screening of Redline at Shinjuku's Wald 9 theater on October 9. I want to go to there.
Manga released Redline on DVD and Blu-ray Stateside. Here's how it describes the film:
Redline: the biggest and most deadly racing tournament in the universe. Only held once every five years, everyone wants to stake their claim to fame – including JP, a reckless dare-devil driver oblivious to speed limits with his ultra-customized car. Meanwhile, organized crime and militaristic governments want to leverage the race to their own ends. Amongst the other elite rival drivers in the tournament, JP falls for the alluring Sonoshee – but will she prove his undoing, or can a high speed romance survive a mass destruction race?
To learn even more about the film, check out the introduction and review this wee anime reporter wrote 10 years ago when the film first came out!
Source: Twitter