Racy Manga Ao-Chan Can't Study! Gets Anime Series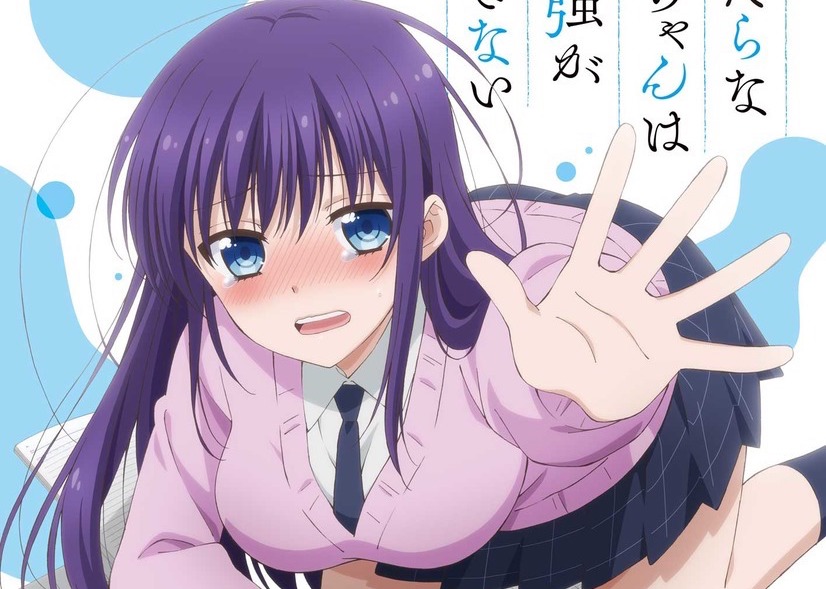 Ao-Chan Can't Study!, the racy comedy manga by Ren Kawahara, is setting an anime series.
The manga, which is about a high school girl whose obsession with studying is interrupted by her first encounter with the opposite sex, is being adapted by Silver Link, with Keisuke Inoue (assistant director, Miss Caretaker of Sunohara-so) in charge. Script supervision will be handled by Michiko Yokote (Shirobako).
Here's how Kodansha Comics describes the original manga:
When Ao was in kindergarten, she smiled ear-to-ear as she told her classmates how her father (a bestselling erotic author) chose her name: "A as in apple and O as in orgy!" That day still haunts her ten years later as she studies with a single goal in mind: get into an elite university and achieve independence from her father once and for all. She has no youth to misspend and no time to think about boys … until her classmate, "King Normie" Kijima, approaches her with a shocking confession of love. She tries to lose Kijima, but he just can't take a hint … and as her mind runs wild with impure thoughts, she realizes her father has totally influenced her!
Source: Anime Anime