Pricey New Berserk Statues On The Way For 2019
Multiple manufacturers have been taking pre-orders for a variety of Berserk collectible statues over the past year, with Prime 1's $999 Guts figure finally shipping this week.
To accompany the release, Prime 1 announced two new statues for their Berserk line: Godhand members Slan and Ubik. Slan measures 26 inches tall and costs around $967, while Ubik is 16 inches tall and going for around $382. A deluxe set of both characters will be available for around $1290, and they're expected to ship in the summer of 2019.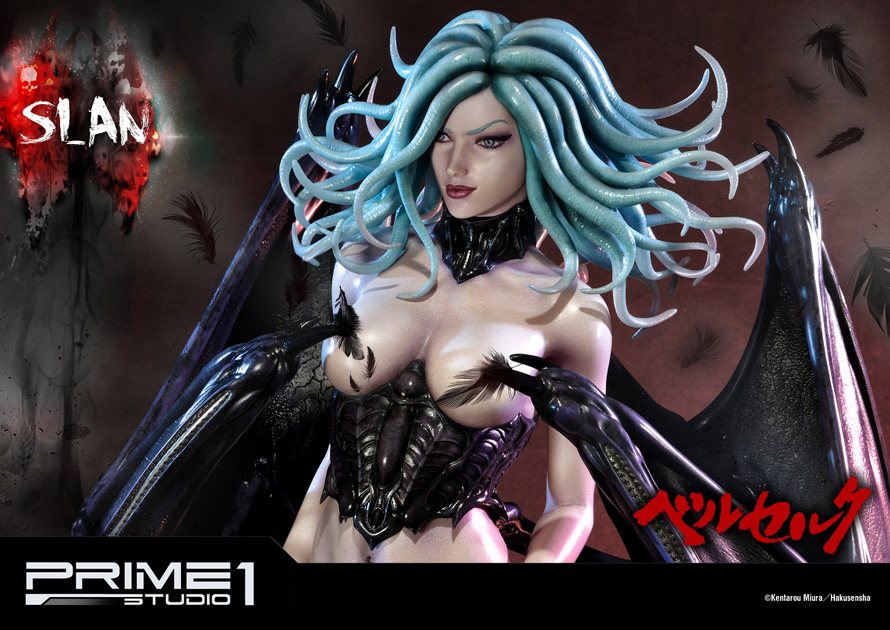 Not to be outdone by Prime 1, another manufacturer named First 4 Figures announced their own Guts statue with Crunchyroll in a stream earlier this month lasting almost two hours. Measuring 27 inches tall, and costing around $600, First 4's Guts is expected to ship in February 2019. Even pricier exclusive versions will offer multiple interchangeable head sculpts, a new base featuring blood spirits from the Convinction arc, and "bloody" variants adding scratches and wounds to Guts' body as well as bloodstains to his sword.
We first covered the announcement of Prime 1's $880 Femto statue in April of last year, which was supposed to have released just last month. Other characters in production by Prime 1 are Nosferatu Zodd, Griffith, and Berserker Armor Guts, each costing about $1000. Griffith and the Berserker armor have already begun shipping, but numbers are so limited that buyers are still on a waiting list to receive them.