Police in a Pod Anime PV Debuts Along with Launch Timing and More Info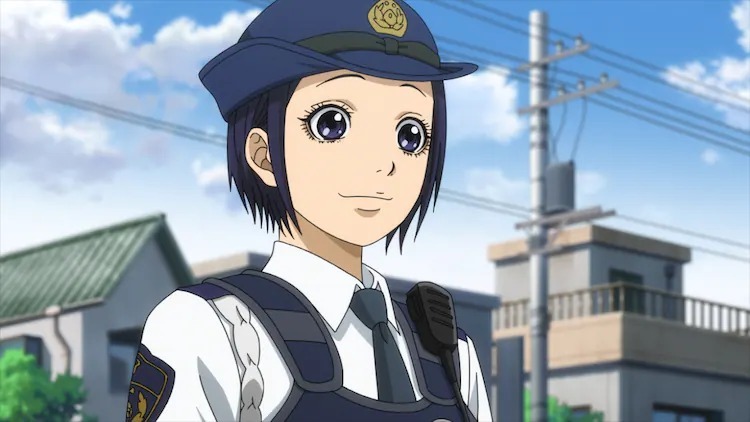 Miko Yasu's Police in a Pod manga has an anime adaptation in the works, and the first promo is here along with some new information. The English-subtitled trailer reveals plans for a January 2022 premiere, as well some more details on the cast and staff involved in the production.
Here's the promo:
We previously learned that Yuzo Sato (Kaiji) is directing the anime, with Ryunosuke Kingetsu (Ninja Nonsense) on scripts and Kei Tsuchiya (Laidbackers) handling character designs at Madhouse. Shion Wakayama and Yui Ishikawa are in the lead as Mai Kawai and Seiko Fuji, respectively.
Now, onto the new additions to the staff and cast. The latest staff members to be announced include:
Assistant Director: Tohru Ishida
Art Boards: Kazuyuki Hashimoto, Norihiko Yokomatsu
Art Designs: Shinji Sugiyama
Color Key Artist: Harue Ono
Compositing Director of Photography: Hironobu Hatanaka
3D Director: Yasutaka Tanaka
Editing: Mariko Tsukatsune
Music: Nobuaki Nobusawa
Sound Director: Kisuke Koizumi
Sound Effects: Naoto Yamatani
Audio Recording Studio: Studio T&T
Audio Production: Magic Capsule
Production Producer: Mariko Ashikawa, Satoki Toyoda
New cast members:
Ryota Suzuki plays Seiji Minamoto:
Shimba Tsuchiya plays Takeshi Yamada:
Kana Hanazawa plays Miwa Makitaka:
Finally, the opening and ending theme artists were revealed. Riko Azuna is on the OP, "Shiranakiya" ("I Gotta Know"), and nonoc is on the ED, "Change."
Here's how Kodansha Comics describes the Police in a Pod manga:
Female police officer Kawai had enough of a career she wasn't even that into and was about to hand in her registration, when the unthinkable happened — she met the new, female director of her station! And after spending a little time with this gorgeous role model, Kawai realizes that maybe she isn't quite done being an officer after all.