Pokémon Stores in Japan Are Shutting Down, Some Permanently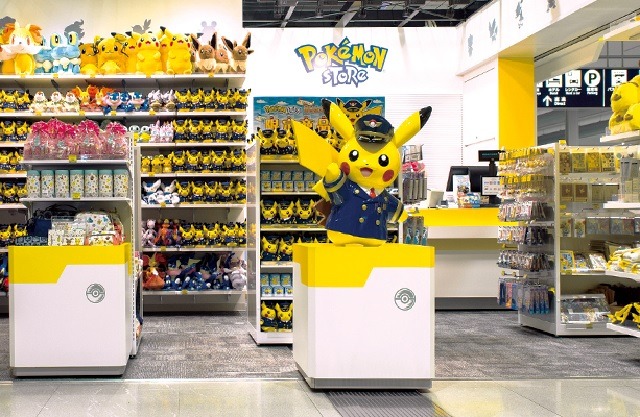 The 25th anniversary of Pokémon means there are many celebrations going on, but even this huge franchise is facing negative impacts from COVID. A number of Pokémon stores and centers in Japan are shutting down — some temporarily, some permanently.
Recently an employee at the Pokémon Center Mega Tokyo branch came down with COVID, which is causing the store to shut down. Japan has also increased the area affected by its declared state of emergency.
The Pokémon Centers of Tokyo DX, Mega Tokyo, Tokyo Bay, Shibuya, Sapporo, Tohoku, Osaka DX, Osaka, Hirsohima, Kyoto, Skytree Town, Yokohama, Nagoya, and Fukuoka are all temporarily shuttering, with no proposed dates of when they might reopen. But they are supposed to come back when COVID isn't as much of a threat.
The Pokémon stores of Tokyo Station, Kansai Airport, Shin Chitose Airport, Narita Airport, Gotemba, Outlet Kisarazu, and Okinawa Rycom are also shuttering. The Kansai Airport store will be closing forever, but hopefully the others should be back.
These closure news was made on Thursday, and people will still have Friday to be able to shop in the specialty stores. Once Saturday hits, though, they begin their closures. Altogether, twenty-one different centers and stores are involved in this new policy.
Are all the Pokémon centers and stores closed in Japan now? No, a few do still remain open, as they're not in any prefectures where there's a state of emergency: the Pokémon stores of Ehime, Oita, and Okayama Prefecture are still open to the public, as is the Pokémon Center in Kanazawa. However, the Pokémon store of Okayama is scheduled to close at the end of the month, so it won't be open much longer.
The Pokémon store remains available online since it doesn't involve people being around in close quarters. Hopefully the stores that aren't already officially closing can hold on and be back soon.
Source: SoraNews24
____
Danica Davidson is the author of the bestselling Manga Art for Beginners with artist Melanie Westin, and its sequel, Manga Art for Intermediates, with professional Japanese mangaka Rena Saiya. Check out her other comics and books at www.danicadavidson.com.