Our Last Crusade or the Rise of a New World Anime Teased in Visual
Kei Sazane's fantasy light novel series Our Last Crusade or the Rise of a New World is coming to TV in Japan in the form of an anime adaptation. To prepare everyone for the series, the official site shared a teaser visual featuring the two main protagonists: the strongest swordsman, Iska, and the strongest witch, Aliceliese Lou Nebulis IX. Though both are sworn enemies, as the tagline says, "the two are attracted to each other on the battlefield."
BOFURI co-directors Shin Oonuma and Mirai Minato are at the helm together once again for this one, with Kento Shimiyama (Bleach) on series composition at anime production house SILVER LINK. There's no date yet, but you can see the teaser visual below.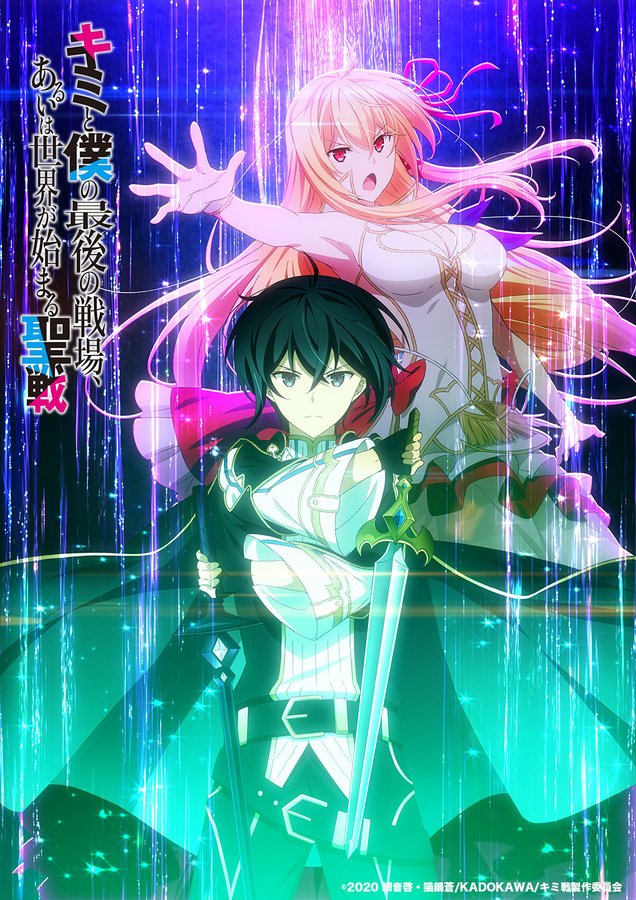 Yen Press publishes the series in English. Here's their synopsis:
For years, a great war has raged on between the scientifically advanced Empire and a paradise of witches known as the Nebulis Sovereignty. This age-old battle sets the scene for a fateful encounter between two young combatants: an imperial swordsman, Iska, and the witch princess, Aliceliese. As sworn enemies, they vow to cut each other down in order to unite their worlds, and yet Iska finds himself entranced by her beauty and righteousness, while Aliceliese is moved by his strength and resolve. In the midst of a never-ending war that forbids them from being together, they have no choice but to destroy each other-or can they find another way?
Source: Twitter