One Piece Creator's WWII Joke Prompts Apology From Publisher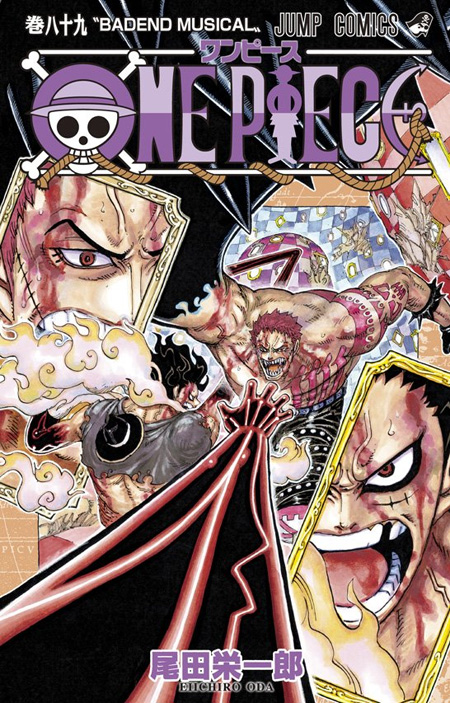 In Japan it's typical for manga authors to leave a message for readers on the inside cover of new volumes of popular series. Usually it's a 'thank you' to the fans, or a comment about the process of working on the manga. For volume 89 of One Piece, which went on sale earlier this month, creator Eiichiro Oda wrote the following:
"You know how sometimes, when you're sharing a plate of karaage [fried chicken] with people, there's that one last piece that gets left on the plate? I've decided to give it a name: Sergeant Yokoi.
So I'm like, 'Sergeant Yokoi is still in the field! Somebody, end the war!'
Little kids who don't know who I'm talking about, look him up.
It is with much embarrassment that I start Volume 89!"
We'll save you the trouble of looking him up: Shōichi Yokoi was a Japanese soldier who fought in Guam durring World War II. Refusing to surrender when the American military took Guam from the Japanese in 1944, he escaped with nine other soldiers to a cave in the jungle, hiding out undiscovered until 1972. His comment to the press "it is with much embarrassment that I return" became a famous catchphrase upon his arrival back to Japan, which is the reference Eiichiro Oda used to close his message.
While Yokoi's story is interesting, and he even became a TV personality after the war, he's become a divisive figure in Japanese culture. Some see him as a folk symbol of patriotism and determination, while others see him as a regressive symbol of Japan's militarism during the early 20th century. It didn't help that Oda's message was paired with a WWII-styled self-portrait which makes him look like a saluting imperial soldier.
「ONE PIECE」が物議。残り物の唐揚げを故・横井庄一さんにたとえる。 集英社が反省文を掲載
6月4日に発売された人気漫画「ワンピース」89巻の表紙カバーに掲載された作者の尾田栄一郎さんのコメントとイラストが、不謹慎ではないかという指摘が出ているためだ。
これはひどい。 pic.twitter.com/Nl5Cdz0nN5

— consumer life (@consumer_jwu) June 16, 2018
Negative associations with Sergeant Yokoi are plentiful enough that on June 14th, publisher Shueisha issued an apology on the Weekly Shonen Jump website:
"In the author's comment section of One Piece Volume 89, which went on sale June 4, there was an inconsiderate message. The editors, together with the author, regret our actions, In the future, we will take greater care in such matters."
Fortunately, Eichiro Oda's relatively mild offense is unlikely to result in any further negative percussions for One Piece. After all, if Rorouni Kenshin can continue with Shueisha after author Nobuhiro Watsuki's possession of child pornography, there's no way they would cancel an even more lucrative manga over a single ill-advised joke.
Source: Sora News 24