One Piece Author Illustrates Goku for Shonen Jump
The next issue of Weekly Shonen Jump will feature a very special illustration on the cover when it hits newsstands in Japan. One Piece author Eiichiro Oda provided a drawing of Luffy and Dragon Ball's Goku, the latter of which… kind of looks like Luffy cosplaying as Goku!
The issue goes on sale on July 14, and will include a chat between Dragon Ball's Akira Toriyama and Slam Dunk's Takehiko Inoue. Before it arrives, you can go ahead and see how Oda's art turned out below.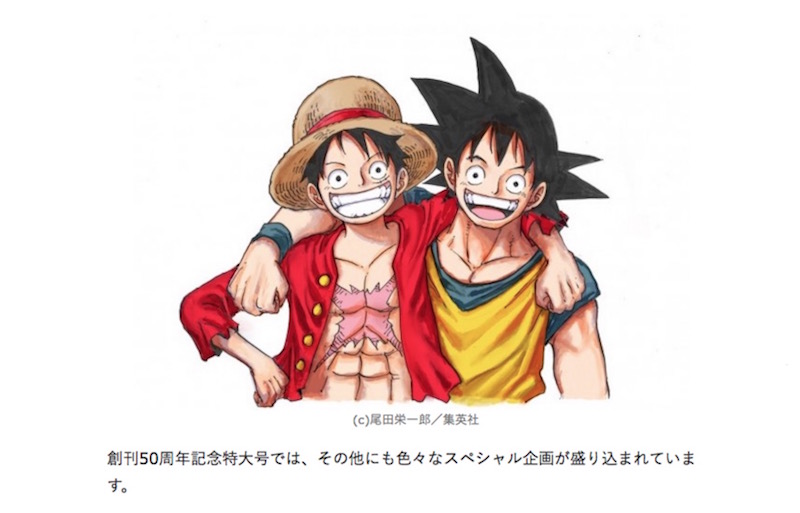 こち亀の新作も!週刊少年ジャンプが50周年記念号を発売、歴代作家の企画目白押し|Japaaan https://t.co/7j4QRGyNq5 #漫画 #jump #週刊少年ジャンプ #manga pic.twitter.com/8sDB0pKQJC

— Japaaan (@japaaan_com) July 9, 2018
Via Kotaku