On The Shelf – August 31st, 2011
Can you believe summer is already coming to an end? This week's new batch of comics marks what for many will be the last before the new school year begins. That makes this Wednesday's new books a great chance to buy yourself a back to school treat and add some more books to cram into your backpack as you make your way forward on day one. Best of luck and lots of fun to all new and returning students!
This week has some really fantastic series returning and starting—a great assortment of seinen titles, a spattering of boys' love and some shonen, shoujo and franchise-feeding sprinkled on top. It's a pretty big week for publishers Dark Horse and Digital Manga too, both of whom put out a modest but solid amount of titles throughout the year.
After a two year hiatus, Dark Horse resumes the release of their post-apocalyptic series, Eden: It's An Endless World. It's volume 13 this week, only five volumes away from the story's end. I love Hiroki Endo's artwork—you really get an amazing sense of the futuristic world Eden takes place in. There's a great combination of nature and technology. Then you have an AI virus taking over the world, a military force gaining ground and humans with almost as much technology coursing through their veins as the robots they do their best to control—it's a shame we have to wait so long for volumes but at least it's worth it.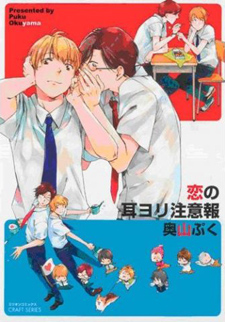 Drifters is the start of a new title by the creator of fan-favourite series, Hellsing. I've been really excited for this one and I'll let the synopsis speak for itself: "Imagine a world of magic, full of elves and hobbits and dragons and orcs. Inside this world of magic and wonder there is a great war being waged, using warriors from human history as chess pieces in a bloody, endless battle. Hirano's new concept gathers famous warriors throughout history and puts them on both sides of good and evil – and then turns them loose in a bloody melee of madness!" Fantasy, history and Hirano's skill with gruesome, involved action sequences gives this series so much promise! I'll be jumping on the chance to check it out.
DARK HORSE COMICS
• Drifters (Vol. 01), ($12.99/US, $14.50/CAN)
• Eden: It's An Endless World (Vol. 13),
($12.99/US, $14.50/CAN)
Fond as I am of collecting new volumes of a series, one of my favourite parts about boys' love releases is that so many of them are one-shots. It's great to have a nicely condensed story sometimes, especially when we have so many series that just seem to go on and on and on. Digital Manga has three one-shot BL titles out this week. Based on the covers, I'm really drawn to Warning Whispers Of Love—I hope its contents are as cute and colourful as the art and design.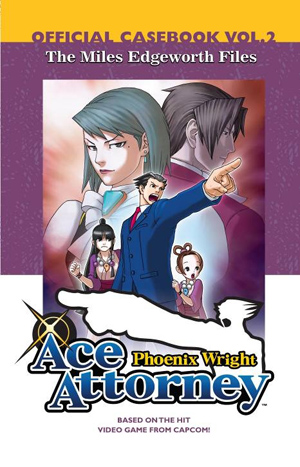 Also from Digital Manga is Itazura na Kiss (Vol. 06). These are great shoujo doses collected in omnibus size releases and the series is one of the bestselling of its kind in Japan. In this volume, the two leads actually… …! Well, no spoilers (don't look at the cover!), but the fact the series continues on after this is one of its most popular features. Admittedly the lead, Kotoko, is a little hard to cheer for sometimes but the series is too fun to stop now.
DIGITAL MANGA PUBLISHING
• Even More Beautiful Lie,
($12.95/US, $16.50/CAN)
• Itazura Na Kiss (Vol. 06),
($16.95/US, $21.50/CAN)
• Sky Link, ($12.95/US, $16.50/CAN)
• Warning Whispers Of Love,
($12.95/US, $16.50/CAN)
OBJECTION! Alright, obligatory joke out of the way. Kodansha's notable title is the second volume of Phoenix Wright Ace Attorney. More mysteries and more pointing! I was impressed with how approachable volume one was for someone who'd never played the games so I hope volume two is the same.
KODANSHA COMICS
• Monster Hunter Orage (Vol. 02), ($10.99/US, $11.99/CAN)
• Phoenix Wright Ace Attorney (Vol. 02), ($10.99/US, $11.99/CAN)
Viz Media has a double dose of SigIKKI titles this week with Bokurano Ours (Vol. 04) and Dorohedoro (Vol. 04). Don't forget you can sample chapters from the SigIKKI over on their website [https://www.sigikki.com/]. These series are well worth checking out. Dorohedoro in particular is a very memorable experience but it's not one for the faint of heart (or stomach). This fourth volume sounds especially interesting—more people-eating, sorcerer hunting, deadly infections and… a baseball game?
VIZ MEDIA
• Bokurano Ours (Vol. 04), ($12.99/US, $14.99/CAN)
• Dorohedoro (Vol. 04), ($12.99/US, $14.99/CAN)
• Shonen Jump (October 2011), ($4.99/US, $7.99/CAN)
• Vagabond VizBig (Vol. 10), ($19.99/US, $22.99/CAN)
That does it for this week's On The Shelf – what on the list are you most eager to buy? Any must-have recommendations? Share your thoughts in our handy comment area for all our readers to see!
* All dates are based on distributor listings and may not necessarily reflect exact release dates. Some books may be ship prior to or after the date listed above varying by location and availability.