NieR:Automata Ver 1.1a Shares Trailer About 2B and 9S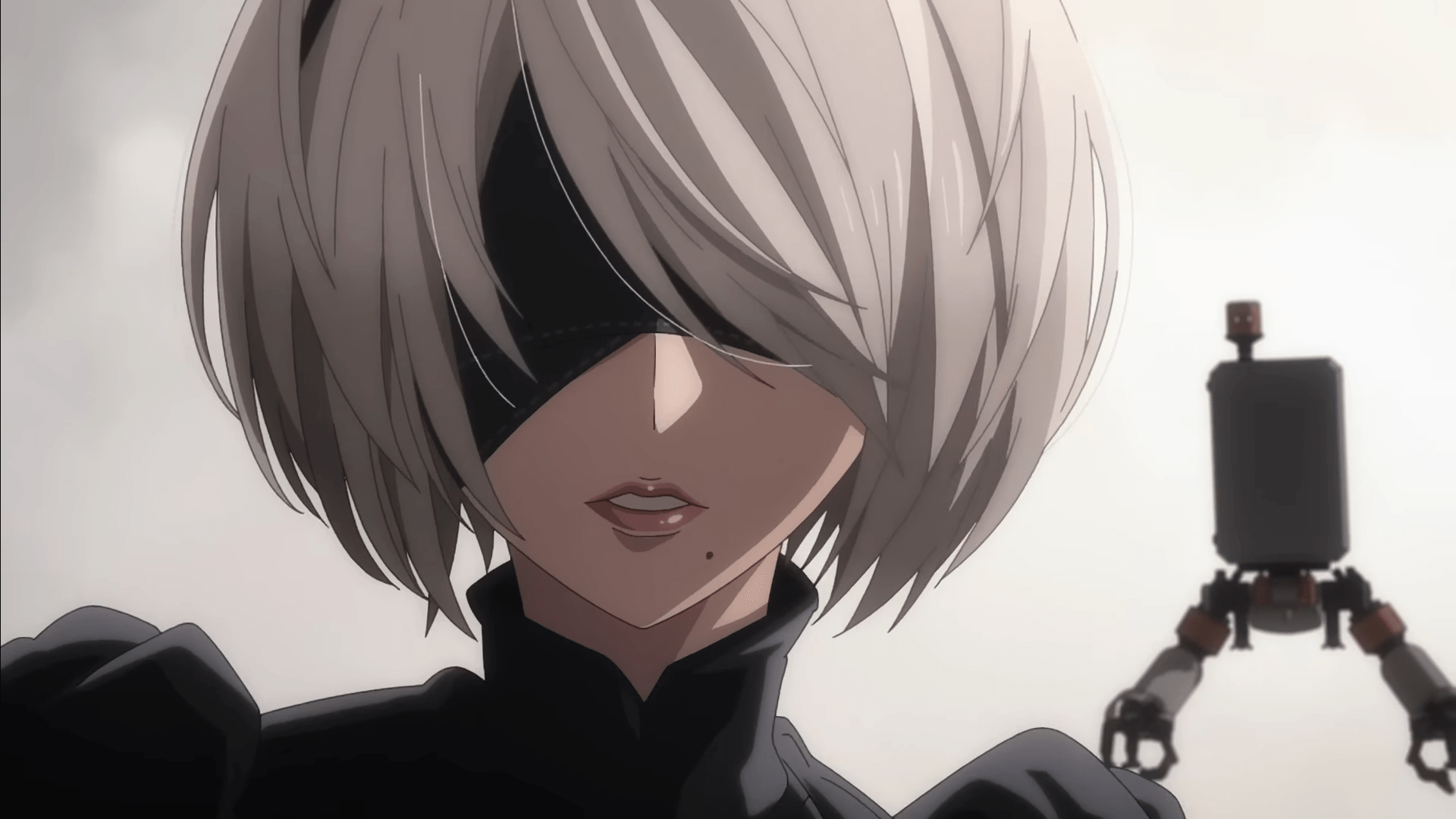 Ahead of the NieR:Automata Ver 1.1a anime's January 7 premiere, a trailer titled "Promotion File 008" has dropped. In it we get a good look at 2B and 9S and the video also tells us more about the crew.
According to the trailer, Hirofumi Sakagami of Shadows House is the art director, Yuusuke Noma of Hypnosis Mic -Division Rap Battle- Rhyme Anima is the CG director, Yukio Nagasaki of Orange is the sound director, Hiroshi Katō of Gurren Lagann is the art supervisor, Ken'ichi Kaneko is the military researcher, Takahiro Mogi is the color key artist, Akinori Mishima of Bleach: Thousand-Year Blood War is the editor, and Takeshi Ōkawa is the sub CG director.
Looking toward the cast, Yui Ishikawa plays 2B, Natsuki Hanae plays 9S, Hiroki Yasumoto plays Pod 042, Kaoru Akiyama plays Pod 153, Chiaki Kanou plays Commander, Keiko Isobe plays Operator 60, Meari Hatsumi plays Operator 210, Aoi Yūki plays Pascal, Daisuke Namikawa plays Adam, Tatsuhisa Suzuki plays Eve, Atsumi Tanezaki plays Lily, and Ayaka Suwa plays A2.
The anime is based on the game NieR:Automata from Square Enix and Platinum Games, which launched in 2017. Square Enix gave this description for the original game:
"NieR:Automata tells the story of androids 2B, 9S and A2 and their battle to reclaim the machine-driven dystopia overrun by powerful machines.

Humanity has been driven from the Earth by mechanical beings from another world. In a final effort to take back the planet, the human resistance sends a force of android soldiers to destroy the invaders. Now, a war between machines and androids rages on… A war that could soon unveil a long-forgotten truth of the world."
The anime is being made at A-1 Pictures, with Ryouji Masuyama of Blend S helming the project as the director. The series' music is being composed by MONACA.
Source: ANN
____
Danica Davidson is the author of the bestselling Manga Art for Beginners with artist Melanie Westin, plus its sequel, Manga Art for Everyone, and the first-of-its-kind manga chalk book Chalk Art Manga, both illustrated by professional Japanese mangaka Rena Saiya. Check out her other comics and books at www.danicadavidson.com.