New Short Haruhi Suzumiya Novel on the Way in October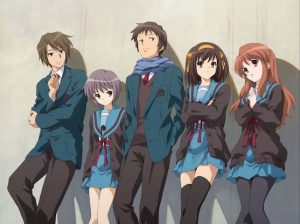 Kadokawa's former bi-monthly light novel magazine The Sneaker has a special treat in store for fans of the Haruhi Suzumiya series. Original author Nagaru Tanigawa is returning to the wildly popular well with a new short called "Nanafushigi Overtime" (Seven Wonders Overtime), which will be included a reissue of the magazine called The Sneaker Legend on October 31.
Tanigawa's story is about 120 pages in length, and is part of the 30th anniversary celebration for light novel imprint Sneaker Bunko. The Sneaker's publication run originally lasted from 1993 to 2011, with Haruhi Suzumiya being among its most popular serialized stories.
Here's a look at the cover illustration, which features Haruhi as drawn by novel illustrator Noizi Ito next to an illustration of Aqua by KonoSuba's Kurone Mishima.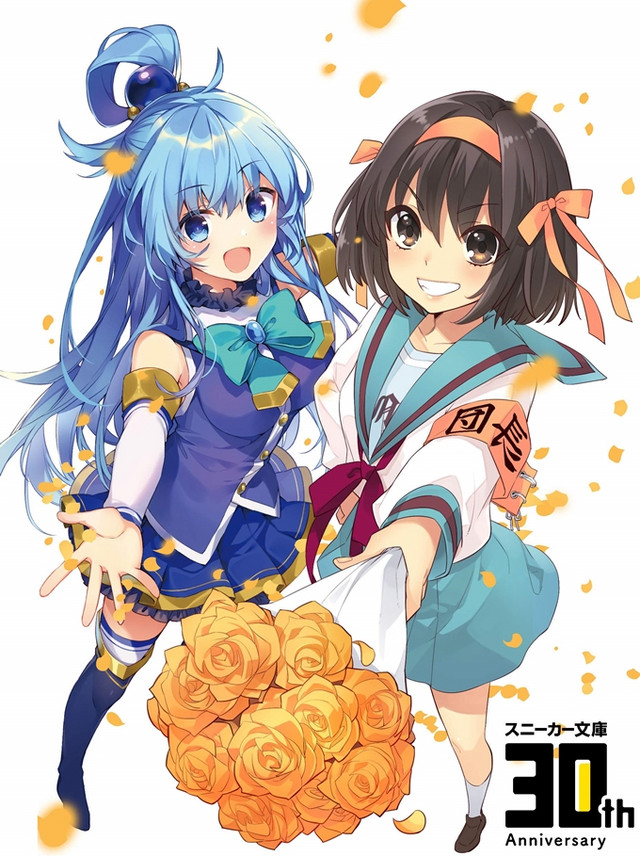 Other new stories to look forward to in the issue are Ryo Mizuno's Record of Lodoss War and Natsume Akatsuki's KonoSuba.
Via Crunchyroll