KonoSuba: Fantastic Days Teases Haruhi Suzumiya Collaboration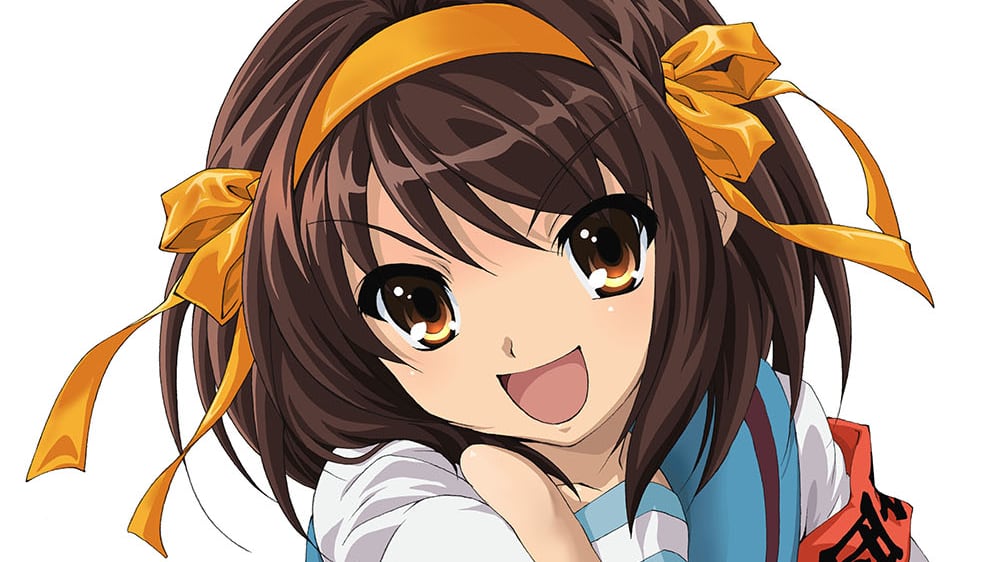 KonoSuba: Fantastic Days, the smartphone game based on KonoSuba: God's Blessing on this Wonderful World!, is teaming up with the world of Haruhi Suzumiya.
The collaboration was teased with a tweet (er, an X?) from the official Fantastic Days Twitter (er, um, X?) account. The text states "I'm not interested in ordinary collaborations," which is, of course, a take on Haruhi's famous quote "I'm not interested in ordinary humans."
— 『このファン』この素晴らしい世界に祝福を!ファンタスティックデイズ(公式) (@konosubafd) July 24, 2023
What form will this collab take? No details yet, but fans of both KonoSuba and Haruhi, get hyped. There's more information on the way this Thursday in Japan, so check out a teaser below and stay tuned!
https://twitter.com/konosubafd/status/1683718725151735808
Here's how Funiroll describes The Melancholy Of Haruhi Suzumiya:
Kyon is a cynical and sarcastic teenager. The first day of his first year of high school is filled with hopes of a normal school experience hopes that are immediately dashed after meeting the beautiful and eccentric Haruhi Suzumiya. Haruhi is athletic, brilliant, and completely bored with life. At Kyon's accidental suggestion, she decides to create her own club dedicated to finding and observing life's oddities like the aliens, espers, and time travelers she believes walk among normal people. Now, Kyon and a ragtag group of recruits are Haruhi's right-hand men in the newly formed SOS Brigade. But all is not what it seems. The quiet bookworm? Alien. The busty sophomore? Time-traveler. The handsome transfer student? ESPer. And the biggest surprise? They're all there because Haruhi herself has the ability to reshape the world as she sees fit. Maybe Kyon should have joined the literature club.
Source: Otakomu