KonoSuba: Fantastic Days Game Brings the Anime to Life!
Featured Spotlight: KonoSuba: Fantastic Days
Fans of the KonoSuba: God's Blessing on this Wonderful World! anime and light novel series now have the opportunity to experience the series for themselves with the free-to-play KonoSuba: Fantastic Days game. This spectacular anime RPG gives players a chance to dive into adventure with the cast we all know and love to laugh at. Original characters Kazuma Satou, Aqua, Megumin, Darkness, and more are prominently featured along with brand new heroes never seen before—as well as the original Japanese voice cast members behind all your favorites—and you can download it for yourself and get started today! 
KonoSuba: Fantastic Days delivers a mix of real-time and turn-based RPG combat, complete with flashy skills unique to each character. Live2D does a remarkable job of recreating the expressiveness of the cast both on and off the battlefield, whether you're bumbling into the path of danger as Aqua or casting impossibly powerful Explosion magic as Megumin. As one would expect from the series, the game keeps the emphasis on the absurd comedic antics for which KonoSuba is known. From the in-game story to all the adorable and often ridiculous sprite animations you'll come across in the midst of battle, there's a tinge of humor to everything on screen.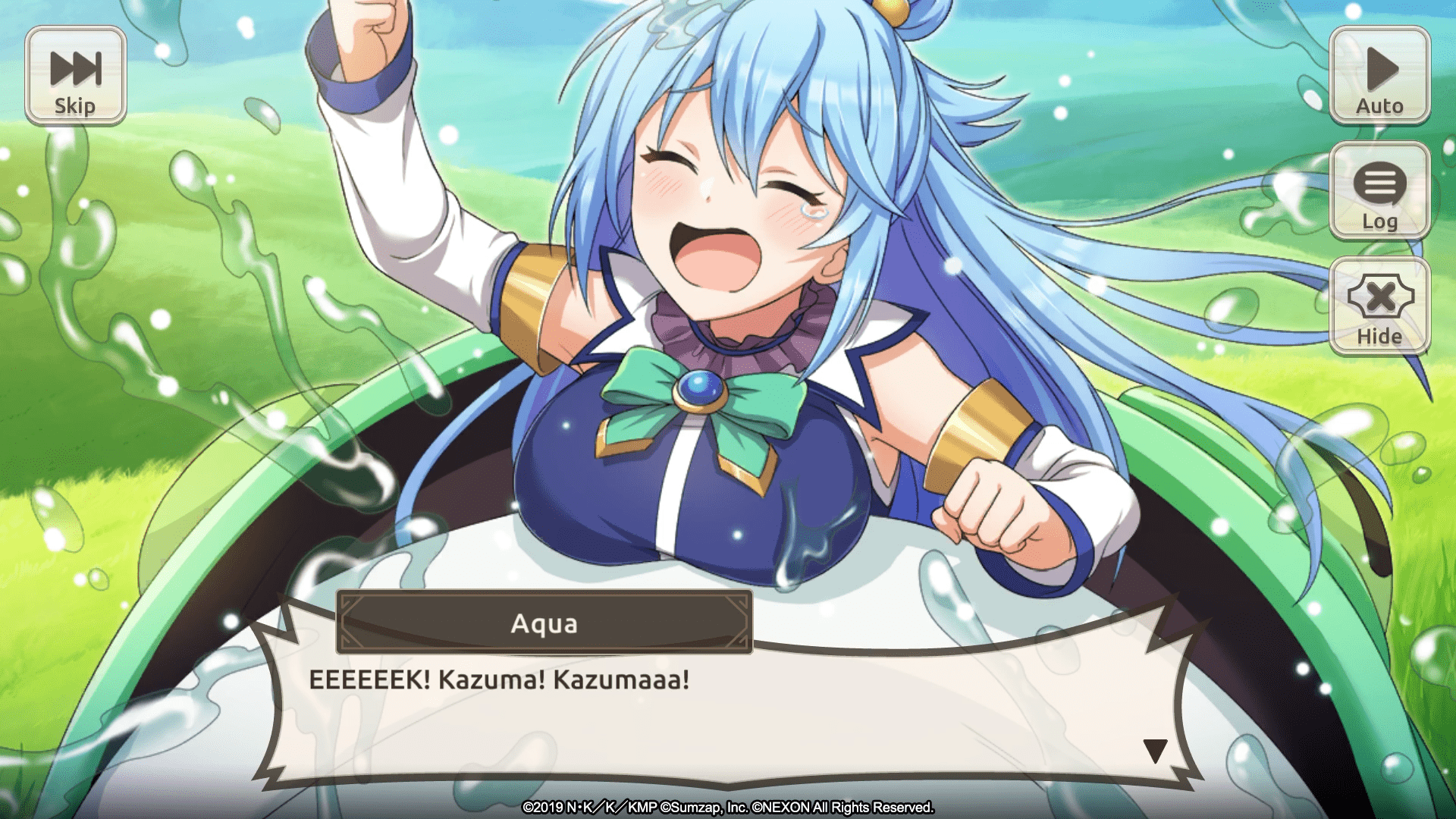 With scenes that cover the anime story and a brand new adventure on the horizon, there's plenty for fans and newcomers alike to look forward to in KonoSuba: Fantastic Days. It's a free-to-play RPG with optional in-app purchases, so if you fancy yourself a follower of this particular band of adventurers, you'll definitely want to check this journey out for yourself. Download KonoSuba: Fantastic Days and join the most misguided and hilarious party of adventurers out there today!
** This post was sponsored by Nexon **