New Sasaki and Miyano Project Revealed as Anime Film, Set for 2023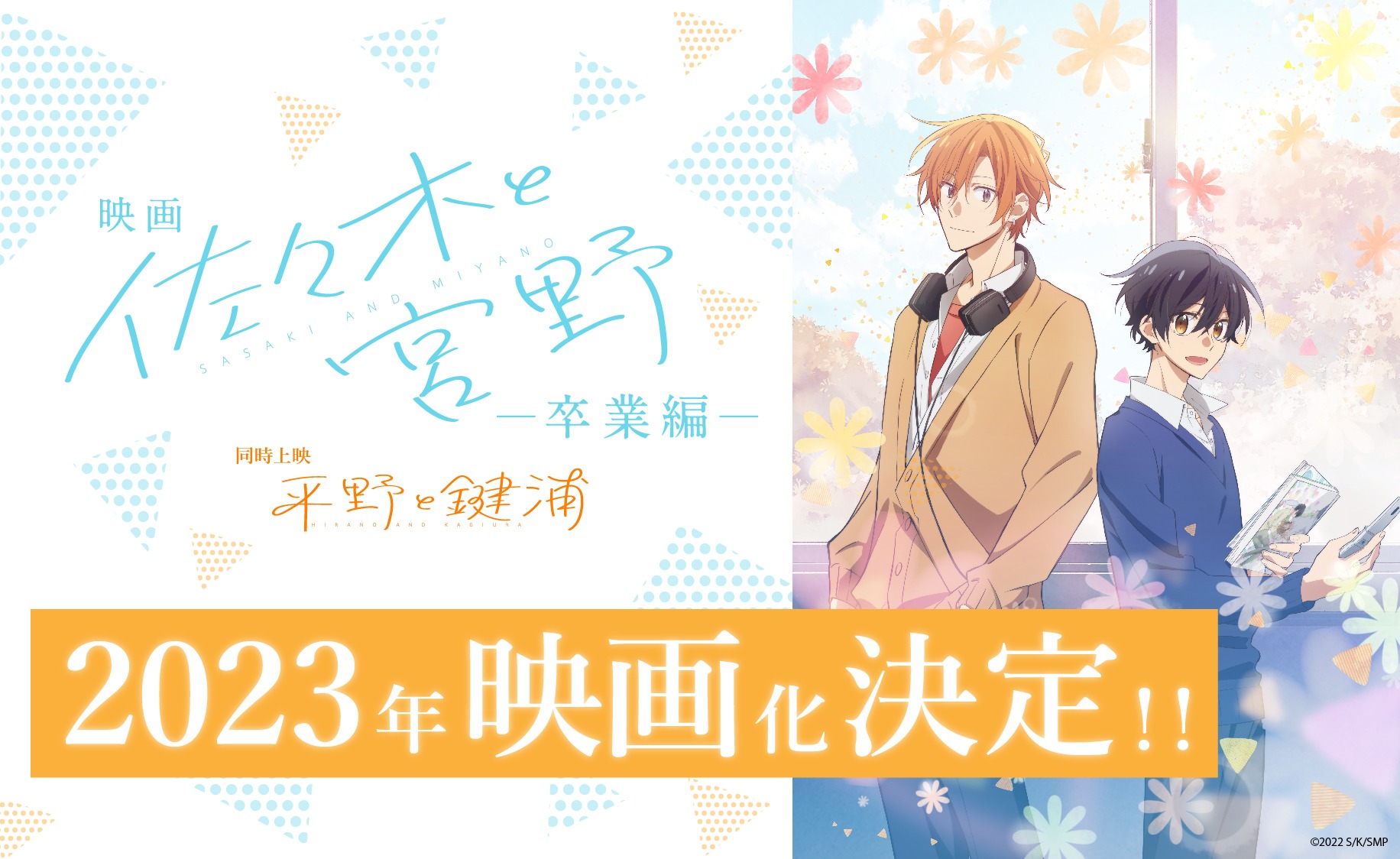 A new anime project was recently announced for Sasaki and Miyano—the adaptation of the manga of the same name by Sho Harusono—and now we have confirmation of exactly what it will be. Fans of the series can look forward to an anime film titled Sasaki to Miyano: Sotsugyo-hen (Graduation Chapter), which will open in 2023 and screen alongside an anime short adapting spinoff manga Hirano and Kagiura.
The anime film will have Shinji Ishihira at the helm once again alongside other returning staff members, including Takahiro Ueno as assistant director, Yoshiko Nakamura on the script, Maki Fujii handling character designs and Kana Shibue composing at anime production house Studio DEEN. 
The cast will also return for the anime film, so stay tuned for more as we get closer to its debut next year.
Yen Press releases the manga in English and sums up the story:
It all started like a typical old-school boys' love plotline—bad-boy senior meets adorably awkward underclassman, one of them falls in love, and so on and so forth. But although Miyano is a self-proclaimed boys' love expert, he hasn't quite realized…he's in one himself. Which means it's up to Sasaki to make sure their story has a happily ever after…!