New Land of the Lustrous Merchandise Includes Mugs, Plushes, More
Groundbreaking CG series Land of the Lustrous ended this December, and while it waits with bated breath for a second season, Japan can at least comfort itself with some new merch.
The just-announced Land of the Lustrous merchandise include tote bags, pins, mugs and plushes based on some of the series' bizarre but adorable creatures.
The merch, which will be available at shops around Japan starting February 10, is acquired at random, lottery-style. Fans purchase a ticket for ¥650 (about $5) then open it up to see what they get. There are 25 different items in total.
I don't know about you guys, but I'd definitely be aiming for the coffee mug.
Land of the Lustrous was animated by studio Orange, and aired from October to December 2017. The series was simulcast on the now-defunct Anime Strike, and can now be streamed with an Amazon Prime subscription. Kodansha describes the original manga by Haruko Ichikawa:
In a world inhabited by crystalline lifeforms called The Lustrous, every unique gem must fight for their way of life against the threat of lunarians who would turn them into decorations. Phosphophyllite, the most fragile and brittle of gems, longs to join the battle. When Phos is instead assigned to complete a natural history of their world, it sounds like a dull and pointless task. But this new job brings Phos into contact with Cinnabar, a gem forced to live in isolation. Can Phos's seemingly mundane assignment lead both Phos and Cinnabar to the fulfillment they desire?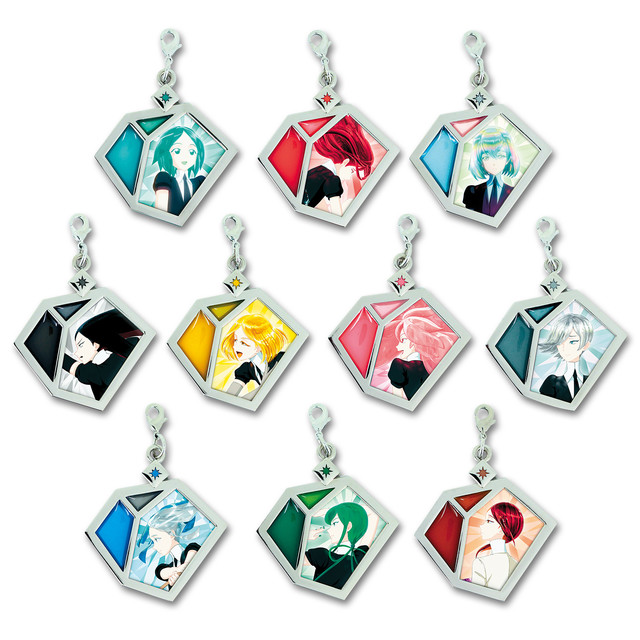 Source: Comic Natalie