New JoJo's Bizarre Adventure: All-Star Battle Trailer Debuts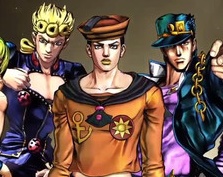 JoJo's Bizarre Adventure: All-Star Battle is due to arrive in Japan on August 29, and it'll bring with it the 3D fighting action that developer CyberConnect2 has made a name for itself with over the years. Previous games from CyberConnect2 include the Naruto fighting games, the .hack series, and Capcom's over-the-top actioner Asura's Wrath, among others.
All-Star Battle looks like a real treat for fans of Hirohiko Araki's JoJo's manga, with multiple generations of the series' various protagonists making an appearance. The roster includes the likes of the first six JoJos, the lead of Steel Ball Run, and the recently announced JoJolion, whose incarnation of JoJo's is currently ongoing. Check out the latest trailer below.
The fighter hits PS3 in Japan in both a regular edition and a Gold Experience Box limited edition on August 29. The special set (pictured below) comes packed with a Golden art plate featuring Giorno & Gold Experience illustrations by Hirohiko Araki, a special Jotaro Kujo figure, a limited edition box, a soundtrack CD, a Hayato Kawajiri notepad, and a DLC code to download a playable Yoshikage Kira.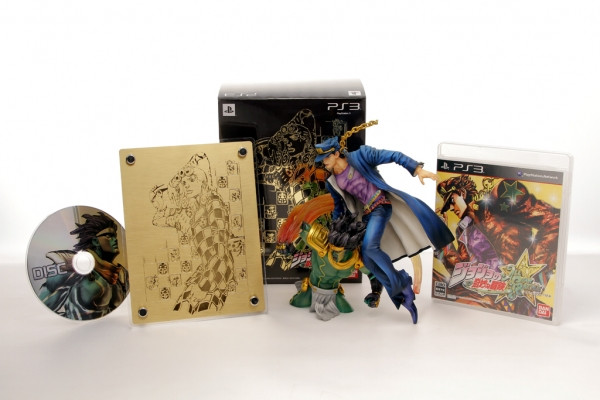 Via Crunchyroll