New Anime Streaming Service HIDIVE Launches Beta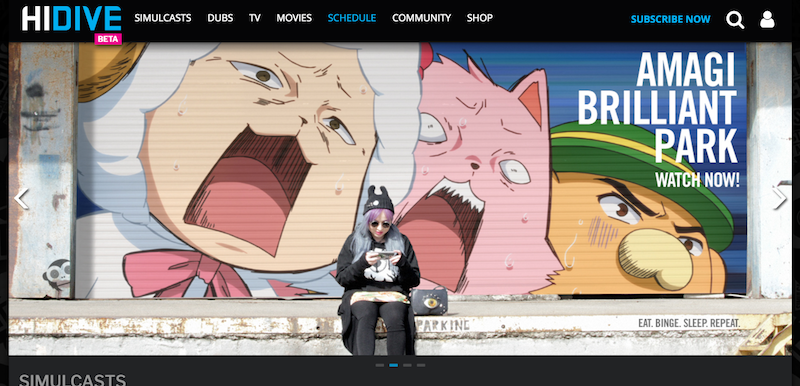 A new anime streaming service is here in the form of HIDIVE, which is currently in beta as of earlier today. HIDIVE already has an assortment of subtitled and dubbed anime, including highly regarded classic Legend of the Galactic Heroes.
Some of the newly-released English dubs include Amagi Brilliant Park, Is It Wrong to Try to Pick Up Girls in a Dungeon?, and Himouto! Umaru-chan. HIDIVE also has plans to stream some of the upcoming summer 2017 series, so keep an eye out to see what ends up on the service.
At the moment HIDIVE is just a browser-based service, but there are already some interesting customizability options. For instance, members can control streaming quality, switch audio options in the same window, and even toggle between white and yellow subtitles. Other options being tested include in-episode live-chat, with more features to come.
A premium membership for the HIDIVE beta is currently priced at $3.99 per month, and there's also ad-supported streaming on select titles.
Note: The HIDIVE site seems to be down currently but hopefully it's just a temporary hiccup.