Netflix Announces The Seven Deadly Sins "Season 2" for February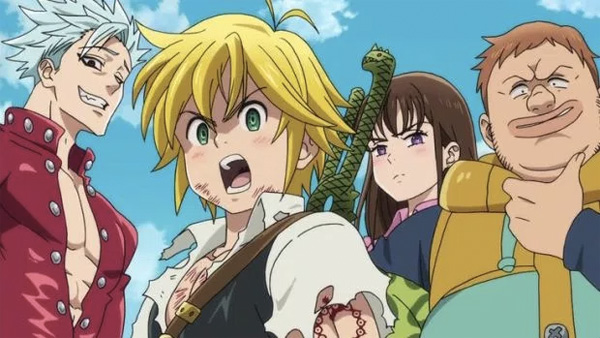 UPDATE 6/17/17: Netflix has announced the true second season for January 2018. Click here for more info.
Netflix says it will begin streaming season 2 of The Seven Deadly Sins starting February 17.
Surprising news for fans of the series, no doubt, as season 2 doesn't actually exist.
Our sneaking suspicion is what Netflix is billing as season 2 of the series is the four-episode Signs of Holy War miniseries, which aired from August to September of last year. Speculation about the if and when of an actual second season of the series is, at the moment, just that.
It'd sure be neat if A-1 Pictures had an entire secret second season up its sleeve, though.
In any case, look out on Netflix for something Seven Deadly Sins-related February 17.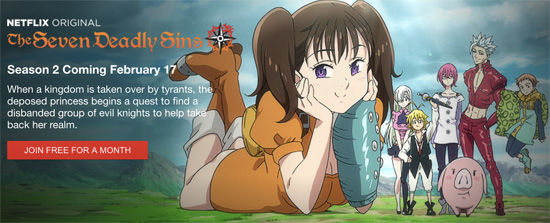 Source: ANN