Naruto's Kishimoto Planning Next Work
Naruto may be over, but creator Masashi Kishimoto's not out of the manga game just yet.
Kishimoto was recently interviewed about what he's been doing lately and dropped some hints about his next manga, which he says may be science fiction.
Kishimoto says he's already finalized the character designs for the manga and that it will feature a protagonist that "hasn't been seen in manga before."
He also mentioned that the new manga probably won't be weekly, as he suffered muscle strain while writing the weekly Naruto over a period of 15 years.
Naruto ended back in November, but Kishimoto's been busy with Naruto-related stuff recently regardless, writing a spinoff manga and working on the film Boruto: Naruto the Movie. At a press conference for that film, he mentioned a desire to take a rest from Naruto.
Recently Kishimoto drew the CD jacket for violinist Chisako Takashima's new album.
Kishimoto-san: we're totally looking forward to the next manga, but yeah, take it easy, man!
Source: ANN
---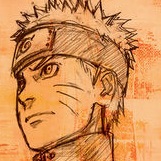 Related Stories:
– Naruto Creator Masashi Kishimoto Illustrates Album Jacket
– Boruto: Naruto the Movie Tickets on Sale in U.S.
– Naruto Creator Gives Shout-out to Overseas Fans
– Boruto: Naruto the Movie Review
– Japan Reacts To News of Naruto's End