Naruto Game's Boruto Expansion Gets Physical Release
Bandai Namco is gearing up for the worldwide February 3, 2017 launch of Naruto Shippuden: Ultimate Ninja Storm 4's big expansion, Road to Boruto. The expansion will be available as a $19.99 standalone download on Xbox One, PlayStation 4, and PC, and physical versions were previously announced for Japan and Europe. North American fans worried they might be left out in the cold can rest easy as of yesterday, too, because Bandai Namco added them into their physical release plans. 

The Road to Boruto physical release will include the expansion as well as the full Ultimate Ninja Storm 4 game, previously-released DLC bonuses, and all Season Pass content. The full package will run you $49.99 when it launches on PS4 and Xbox One.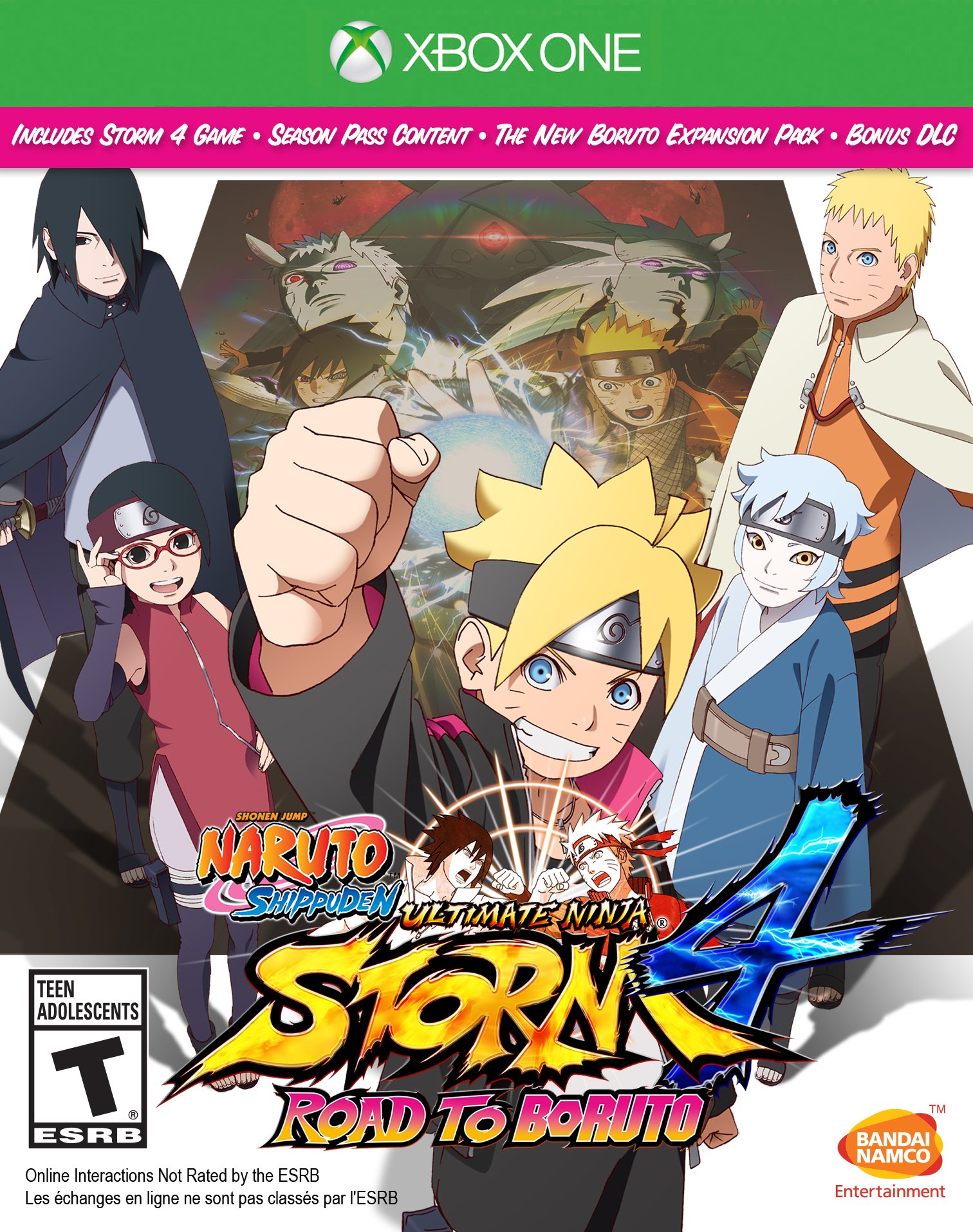 Description:
ROAD TO BORUTO brings together the lightning-paced combat, anime-quality graphics, and epic story mode from Ultimate Ninja STORM 4 while integrating an all-new adventure chronicling Boruto Uzumaki's exploits from BORUTO: Naruto the Movie. In addition to the new story mode, ROAD TO BORUTO will also include new playable characters for both offline and online Free Battle Mode and new fighting styles for Naruto Uzumaki and Sasuke Uchiha in their Hokage Naruto and Adult Sasuke costumes.